Appeals to save energy are not new. However, with the current global political situation, the awareness of the limited resources has become ever more present in our households. Prices for electricity, gas and other energy sources are soaring at breakneck speed to unimaginable heights. Monthly fees have gone up to sometimes life-threatening levels and the question that looms over everything is whether we will have enough gas to get through the winter. In short: Appeals to save energy are very urgent.
Turning Down the Thermostat to Save Money and Energy Reserves
Maximum temperatures have already been set for heating in public buildings. No one wants to spend the winter freezing and without heating, but if everyone does their bit, everyone's wallet will suffer less and energy reserves will be saved.
If you lower the room temperature by just 1 degree, you use almost 6 percent less energy. With a temperature reduction of 2 degrees, it is already a stately eleven percent that you save in energy (we save ourselves the calculation here, but you can find more information on the websites of the consumer advice centres).
Controlled ventilation, i.e. opening the windows wide for a few minutes several times a day, creates fresh air without the walls cooling down (this happens when windows are permanently tilted open). Old, leaky windows? Sealing tape prevents unnecessary drafts.
Radiators should not be covered by curtains or furniture so that the heat can spread evenly throughout the room. Roller blinds in front of the windows prevent heat from escaping through the cold panes.
Less Heating without Freezing
Saving energy and lowering heating costs is on everyone´s mind this season.  And, as we mentioned above, there is a lot that can be done.  For knitters, the cold season is finally the time for sweaters since wool is the perfect material to keep us warm. Be it chunky pullovers or cable knits, plush cardigans or cosy shawls, there is no better way to stay warm. So, let´s talk about wool and how it can make the cold go away.
Wool is Warm, right?
Strictly speaking, it is not true that wool in itself is warm. The fact that we feel warm when wearing wool is because the wool keeps us warm: it reflects our body heat and ensures that it stays with us so that we do not freeze so quickly in cold temperatures.
The reason for this is the thermoregulating properties of wool fibres. Air can account for up to 85% of the total volume of crimped fibres. The crimp in the wool fibre forces each strand to butt against each other which keeps the tiny air pockets of the fibre intact. Since air is a poor conductor of heat, it provides excellent insulation against cold. Thus, very little of our body heat escapes through the "air cushion", the tiny air pockets of the wool, and the cooler air from the outside does not easily reach the skin. Despite this, wool is still breathable and moisture-regulating. Even when it gets damp (wool can absorb around 30% of its own weight in moisture without feeling wet!), its heat-regulating properties remain intact.
But wool is not just wool. Strictly speaking, wool always comes from sheep. The hair of other animals such as alpaca, yak or the cashmere goat is called (at least officially) alpaca, yak or cashmere. These fibres also have the thermal properties described above. Depending on the origin of the animals, this varies: the more extreme the climate in which a species is native to, the better the heat-regulating properties of its wool. Makes perfect sense, doesn´t it?.
Sheep or Goat? Alpaca or Cashmere? Which wool should it be?
Even if the thermo-regulating properties of the individual types of wool are not the same, they are all equally suitable for "home use". If you want to wear wool outdoors as the outermost layer, coarse, dense sheep's wool is better than fine cashmere or fluffy mohair. For pullovers or cardigans that are worn around the house, you can confidently indulge in your own preferences. They will all keep you warm. Of course, a pullover with an open lace pattern is less suitable for not freezing than one with a dense knit structure – but, as long as, it is knitted with animal fibres, you can rely quite well on its thermoregulating properties. Plant-based fibres, on the other hand, simply do not have the same thermoregulating properties.  The same goes for (pure) silk, which is far too smooth to form an insulating air cushion.
Thick or Thin wool - Which One Keeps You Warm Better?
You can't say that with certainty. Of course, one would spontaneously think that a pullover made with a very thick yarn is automatically warmer than one made with a thin one. Depending on how the yarn is spun and twisted, there will be differences in terms of insulation. The warming effectiveness of a knitted fabric also depends on the pattern structure. A thick, very stable yarn may have larger "holes" between the individual stitches through which the heat can escape. In comparison, a thin but very fluffy yarn would have a much denser stitch structure. A bulky pullover with wide sleeves and a deep V-neckline, may cause you to freeze more easily than in a thinner pullover with a turtleneck and long, fitted sleeves. As you can see, there are a lot of factors that play a role here. So, it is best to knit with the yarn you like best.
What About Other Types of Fibres Other Than Wool?
Perhaps some people have asked themselves whether other types of fibres are better suited than wool. Just a quick note: Wool is a perfect functional fibre in and of itself, see above! And if we look at the complex production processes for microfibres and the like, then the question is quickly answered. Wool is a natural raw material. It does not produce any microplastics and is reintegrated into the natural cycle at the end of its useful life.
Knitting (not only) Against Cold Feet – Tips for Keeping Warm
It can be assumed that most people who read a wool blog also knit. And probably everyone has pieces that they prefer to knit. Pullovers, shawls, socks?
The latter are the perfect start when it comes to not freezing. It's just uncomfortable when your feet are cold, isn't it? No matter how thick you are wrapped up. Wool socks are a wonderful remedy for ice cold feet.
For example, the Samu Socks knitted with a cable pattern are magical!
Women, in particular, not only get cold quickly on their feet, but also in the kidney area. In Collezioni Book 6 you will also find the Badma Kidney Warmer which is knitted with Cashmere 6/28 and is a cuddly soft and wonderfully warm companion both indoors and outdoors. It is also great with skirts and blouses!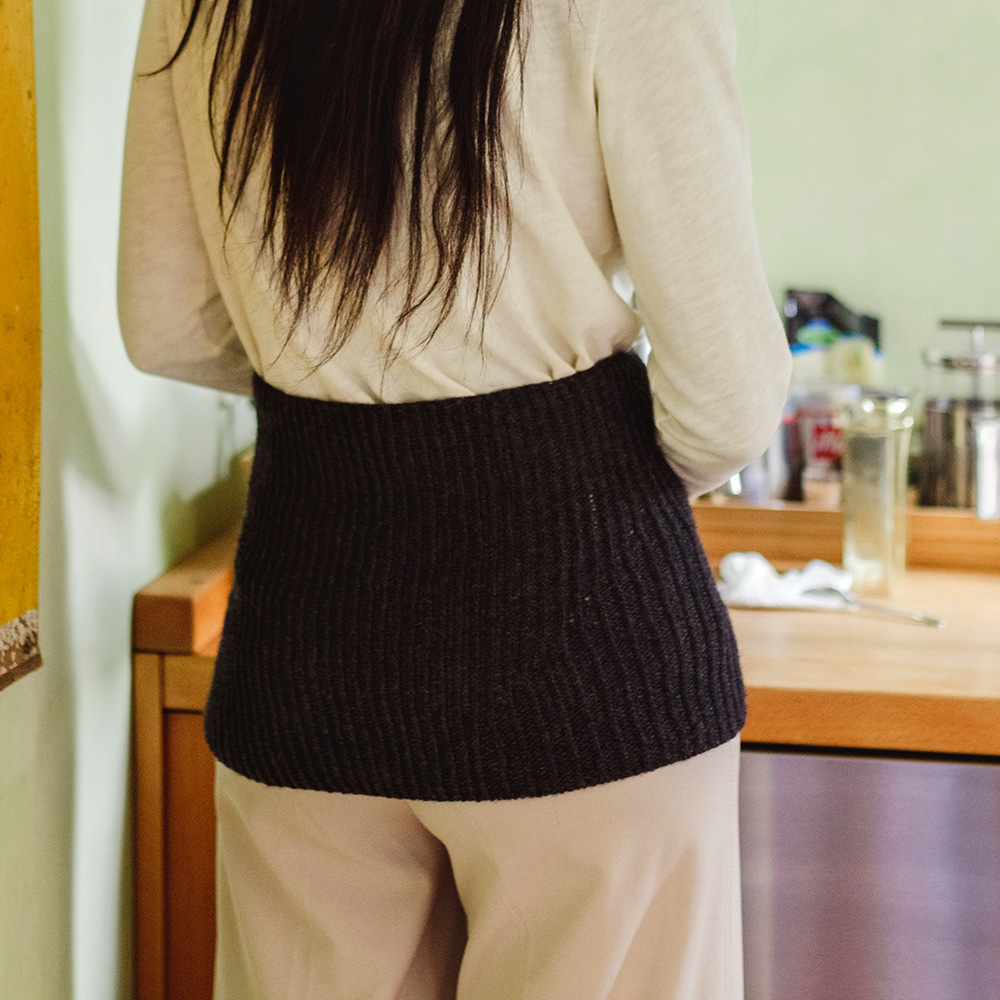 Of course, knitted pullovers and cardigans are classics for the cold season.
How about Adelita, a classic raglan pullover in Fisherman´s rib pattern, or Rana, a high-necked pullover with long cuffs?
Bubuna is a great cardigan with which you can coolly face even low temperatures. It has a long cut, a lavish shawl collar and is knitted in extra-thick Maximo. Sunita, on the other hand, has a stand-up collar and is cut rather short, but with nice long sleeves.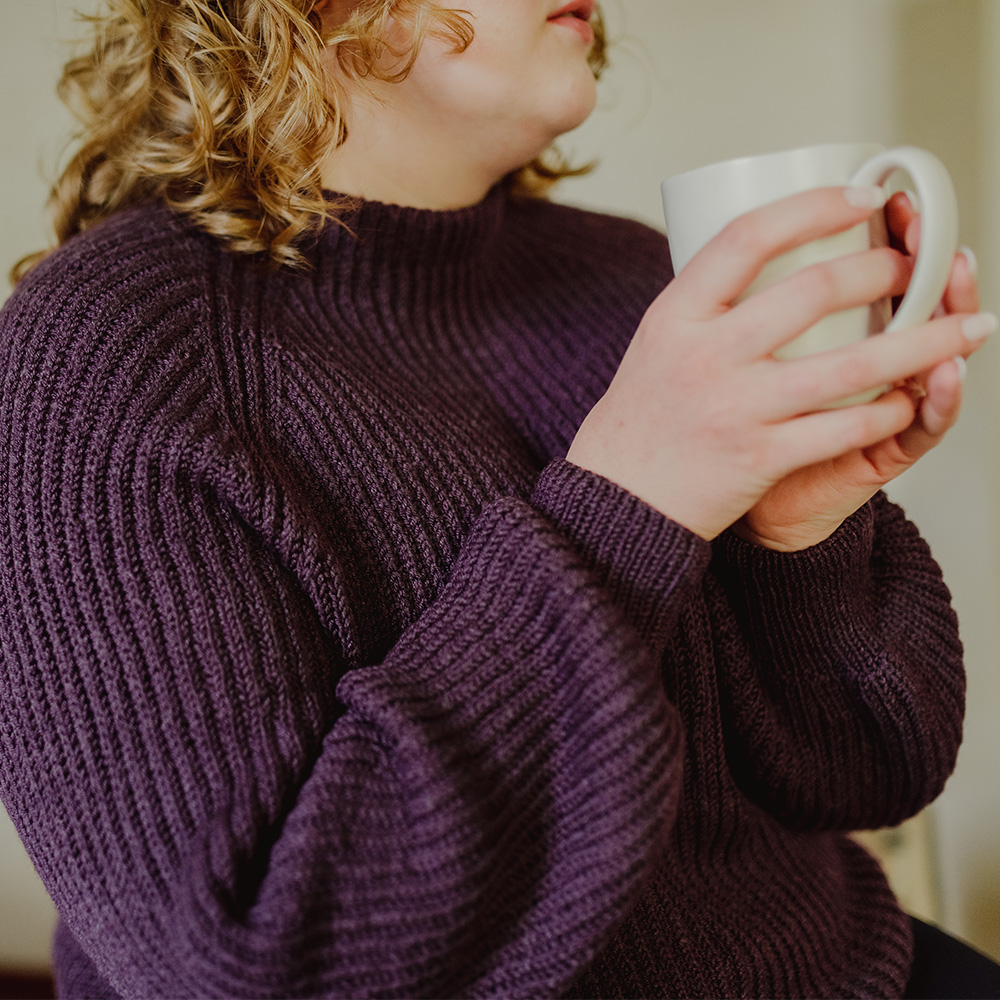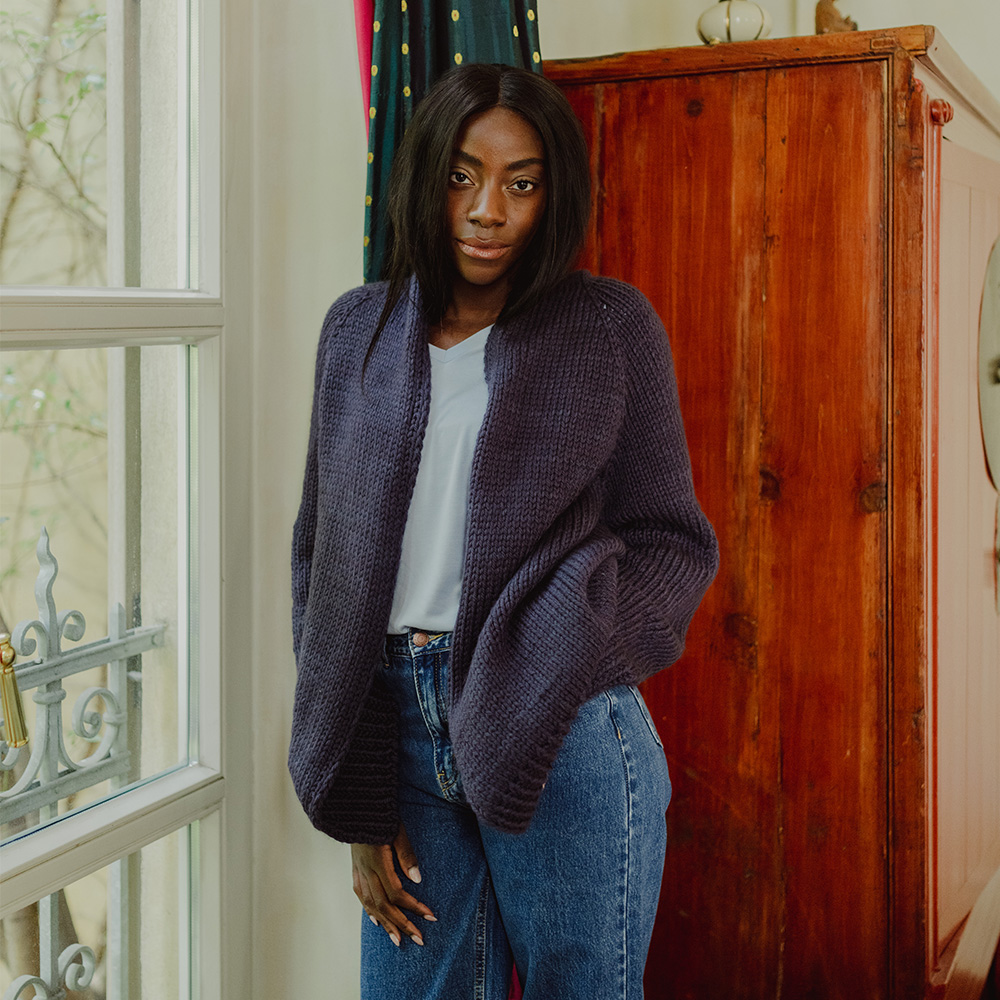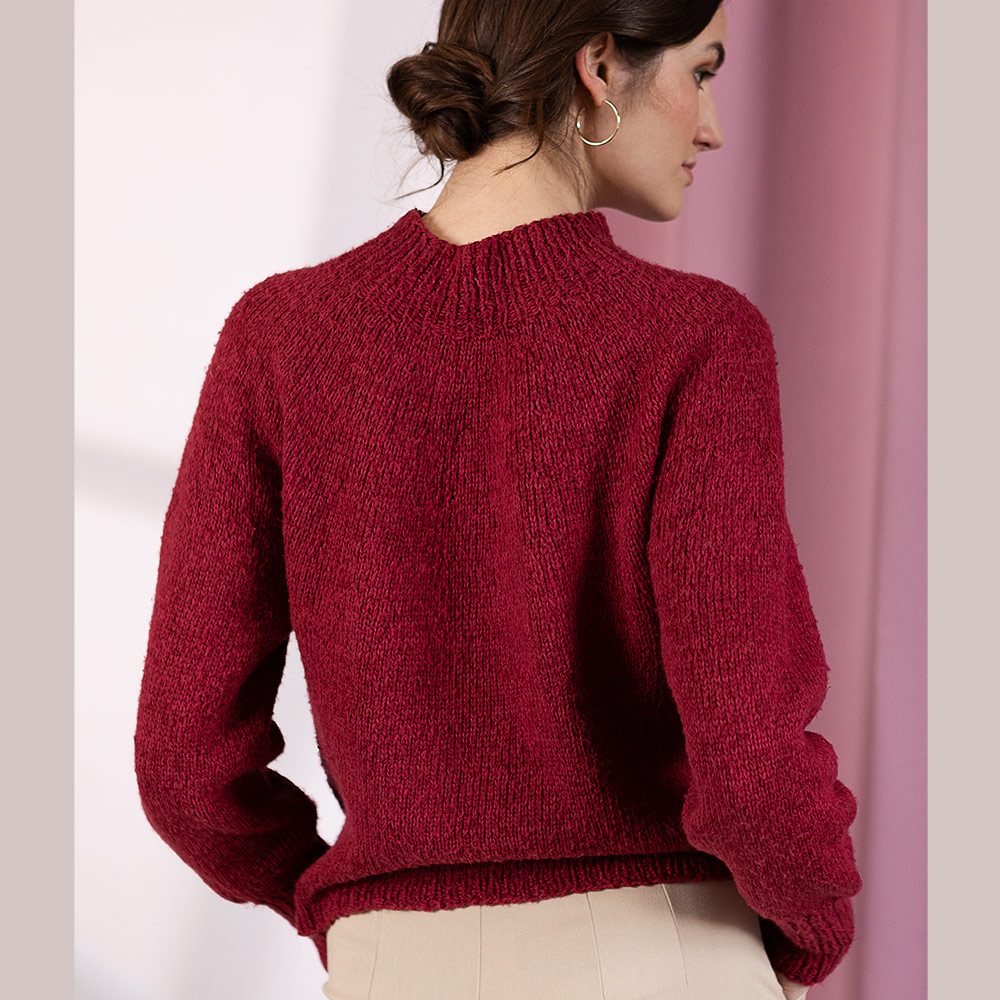 Often, it's not just cold feet that are annoying, but also cold hands. Now you won't walk around the house with gloves, but hand warmers or wrist warmers are great when it comes to cold fingers, even if they don't cover them at all. The Besa Wrist Warmers are knitted with a thumb hole – the length of which can also be easily adjusted.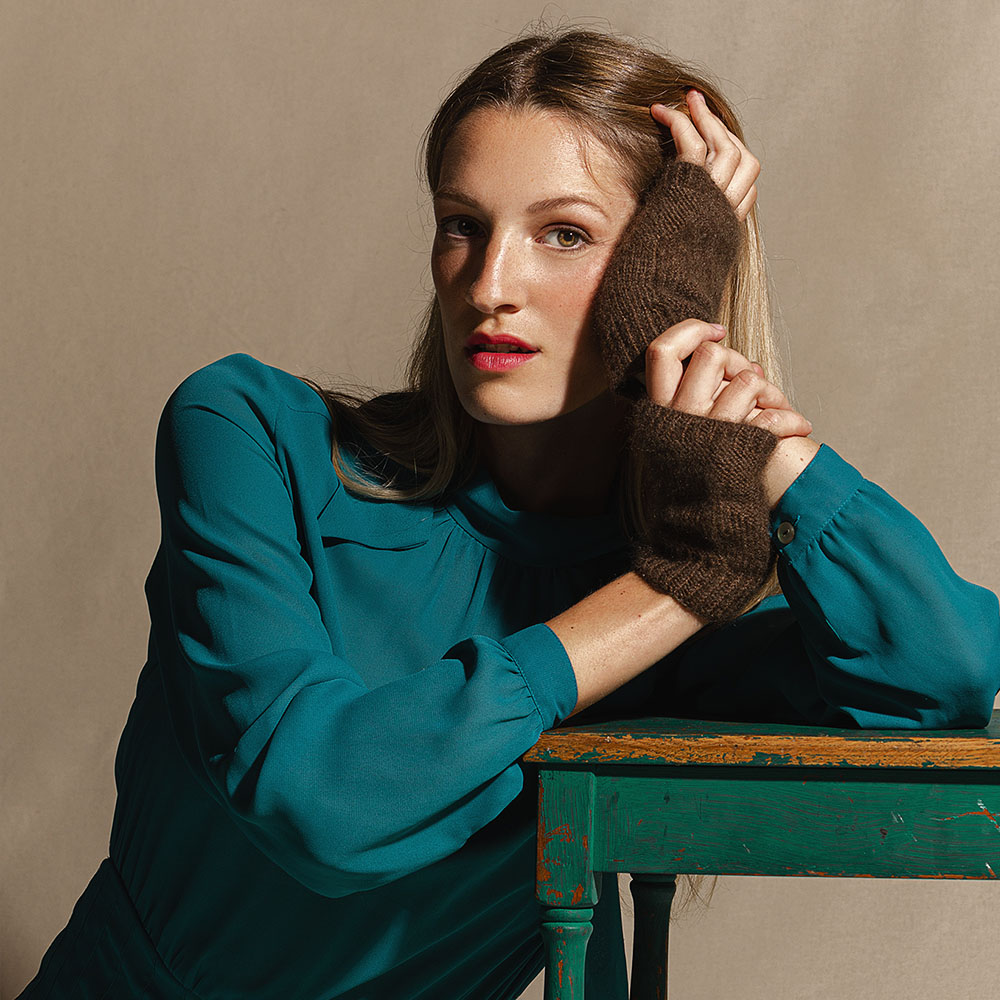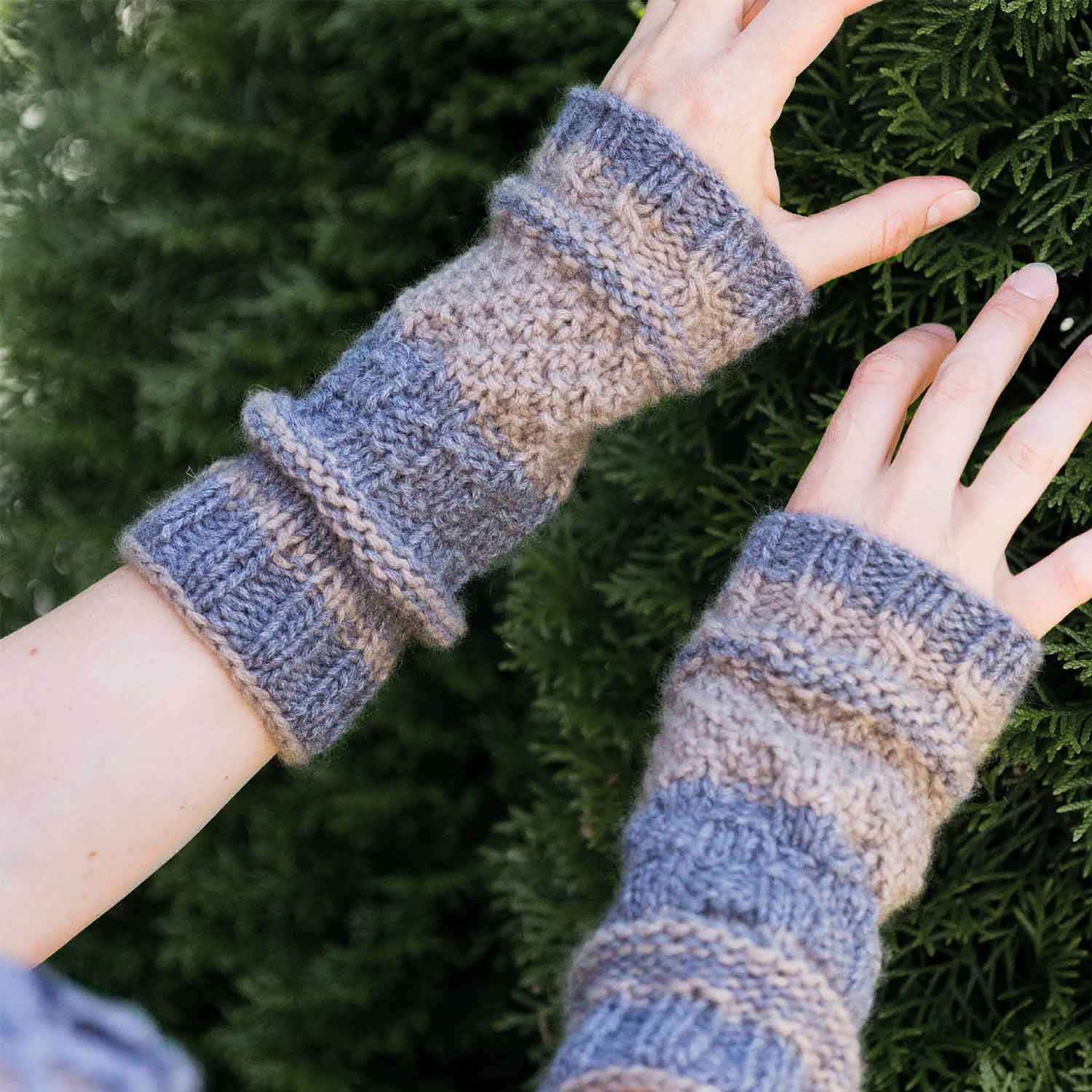 How about the great Moema Cape also in Collezioni Book 6? This is a great substitute for a cardigan when staying indoors and can be quickly thrown on when you're feeling cold.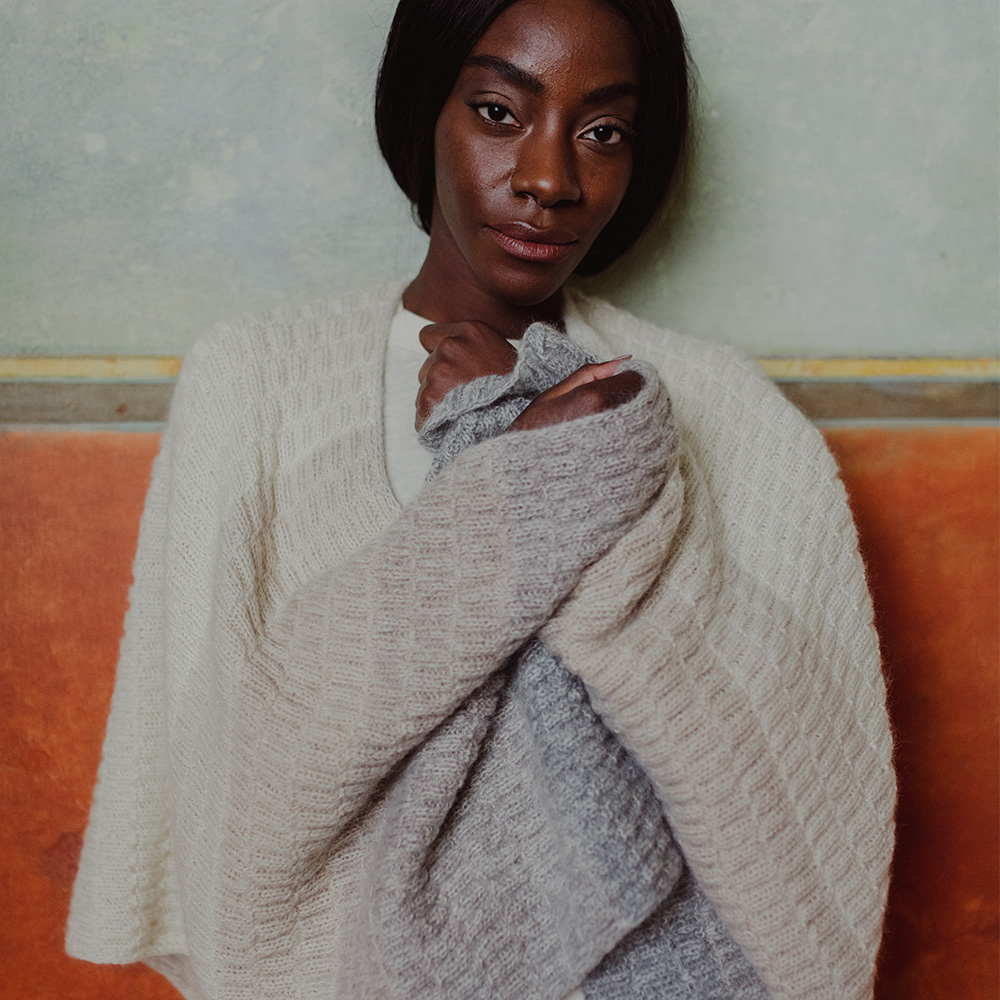 And, if it's still cold - or if you want to spend snuggly hours on the sofa - a large cozy blanket would definitely do the trick. How about Milan? The great thing about a blanket is that after a while, it will warm your legs and feet while you're knitting it!
We hope to have given you some useful tips and inspiration. May we all get through the cold season safely!