In our blog, we have introduced you to various designers and reported on things that are interesting and worth knowing from the world of wool.  This time around, we thought we would tell you a bit more about the company and its founder, Paul Pascuali.
I was fortunate enough to have a few minutes to talk to Paul Pascuali about how it all started and how the company has grown to what it is today.


Hello Paul, how nice that you are taking the time to tell the readers of this blog a little bit about you and your company! So, tell us a bit about yourself.
"Hello! Well, a lot of clients who meet me for the first time are a bit surprised when they see me because they expect a 65-year-old Italian man. But I'm not! I'm 39 years-old and I'm from Argentina. A lot of people are surprised that I'm still so young."
Paul was born in Germany but moved to Argentina with his parents when he was a child. His mother is German, his father is Argentinian with Italian roots (so the assumption that Paul is Italian is not that wrong, given the name). In 2003, when the economic situation in the country became increasingly difficult, Paul returned to Germany. His original plan was to study tourism management in Spain. To do that, however, he had to have his Argentinian schooling recognized in Spain. Unfortunately, important documents were lost on the way to Spain. In order not to have to wait a year, Paul decided to bridge the gap by learning German in Germany. "At home in Argentina, my mother's family spoke German, but it was only here in Germany that I really learned the language properly. I liked it very much, and since my family was also here, I decided to do get my High School diploma at the University of Cologne (in the preparatory college)."
Then love came into play and Paul stayed in Germany.
"At the time, I had nothing to do with wool. I worked for a facilities management and maintenance company to support myself."


How Paul Pascuali Became Interested in Wool
In 2006, Paul and a friend who was also from Argentina came up with the idea of selling handmade Argentinian ponchos in Germany.
"My wife was studying fashion design at the time, and my friend's mother-in-law had a studio. It was a perfect fit: We were going to design and produce modern ponchos, sometimes with collars other times with sleeves. Unfortunately, that didn't work out at all. We didn't sell a single poncho." Perhaps the ponchos were too expensive, or it was simply too early to introduce them here: ponchos came into fashion in Germany a few years later. At that time, online shops were not as popular, and the reach was simply not big enough. So, there wasn't much to do in the tiny basement shop.
"But I had come into contact with wool and somehow, I had become interested. I found Argentinian wool to be of really good value for money compared to what was available in Germany."
In 2007, Paul was studying logistics, when his first child was born.
"Since my wife was further along in her studies than I was with mine, I quit my studies to earn money and she continued on."
The couple came up with the idea of creating something together: A fashion collection made with Argentinian wool: best materials, best design.


The First Pascuali Yarn arrived from Patagonia in a Suitcase
"So I scraped together the last of my money for a plane ticket to Argentina and came back with two suitcases full of Patagonian wool: especially merino and hand spun angora wool. We initially wanted to sell it on Ebay. Unfortunately, this was not possible."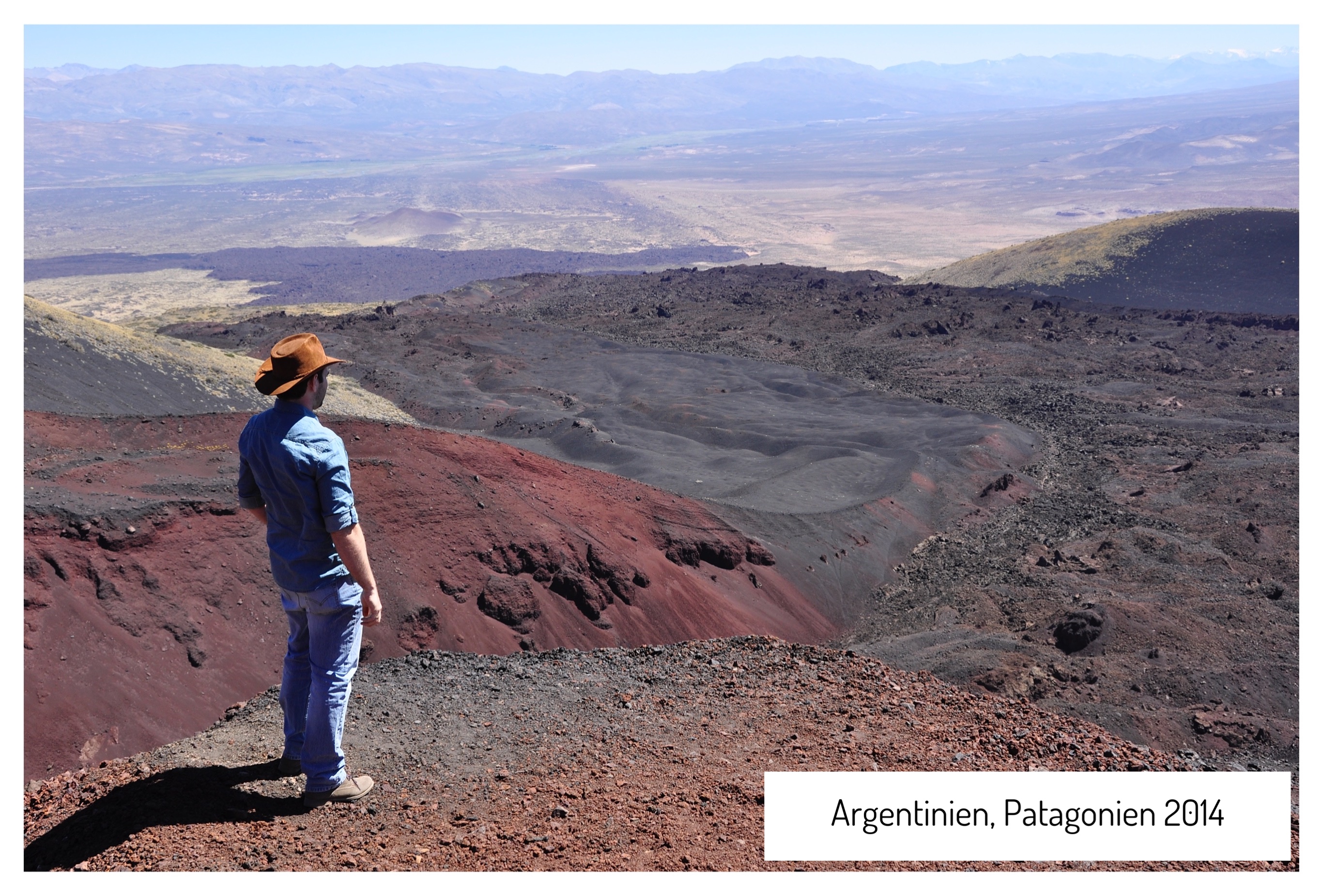 The skeins in the suitcase all had different weights, sometimes 80, sometimes 120, sometimes 150 grams. Everything was wildly mixed up. It couldn't work that way.
"We decided to convert my daughter's changing table into a "real changing" table: we wound 50g balls out of all the strands and auctioned them on Ebay for 1 euro. All of a sudden, the business idea worked!"
And so, little by little, Paul Pascuali was able to bring in more and more wool from Argentina.
"Our company was in the living room, in the basement of our rented apartment: there was wool everywhere! My wife and I would drive to the parcel stations at night looking for available delivery lockers to place the boxes that were to be shipped the next day!"
They used different sales platforms until they were rated among the top 50 sellers in Germany. Paul and his wife bought the wool through middlemen and put their own labels on it.
"We learned a lot of things by doing.  For example, if on a yarn label we wrote that is was  100% "baby camel" instead of "camel hair" – we would quickly be fined 200 euros because it violated the Textile Labelling Ordinance. In our early years, this was a lot of money and it really hurt us. But in the end, all of this made my wife and I stronger together and we kept going on."
When Paul's wife finished her studies, she decided not to go into knitwear design after all. The original plan for his own fashion collection made of Argentinean wool came to an end.
"But I really became more and more interested not only in wool and other fibres, but in the whole production process. I quit my full-time job in 2011 and then enrolled in the Textile and Fashion Institute in Mönchengladbach to study textile technology."
Until 2015, Pascuali yarns were sold exclusively to end consumers. In 2015, Paul was also able to hire his first employee. The family moved into a house. "We had larger 'company rooms' than in the apartment - but everything was still under one roof. That's pretty difficult in the long run when all the work is always around you, day and night and on weekends."


On the Way to Becoming a Bigger Company
In 2016, Paul Pascuali and his yarn company benefited from funding by the Federal Ministry of Economics, which supports the participation of young, innovative companies at selected trade fairs in Germany.
"We were able to present our products at the h+h in Cologne and that was a really big success. Our line differed significantly from that of other suppliers. We had yak, cashmere and even vegan yarns…  and that was really special at the time!"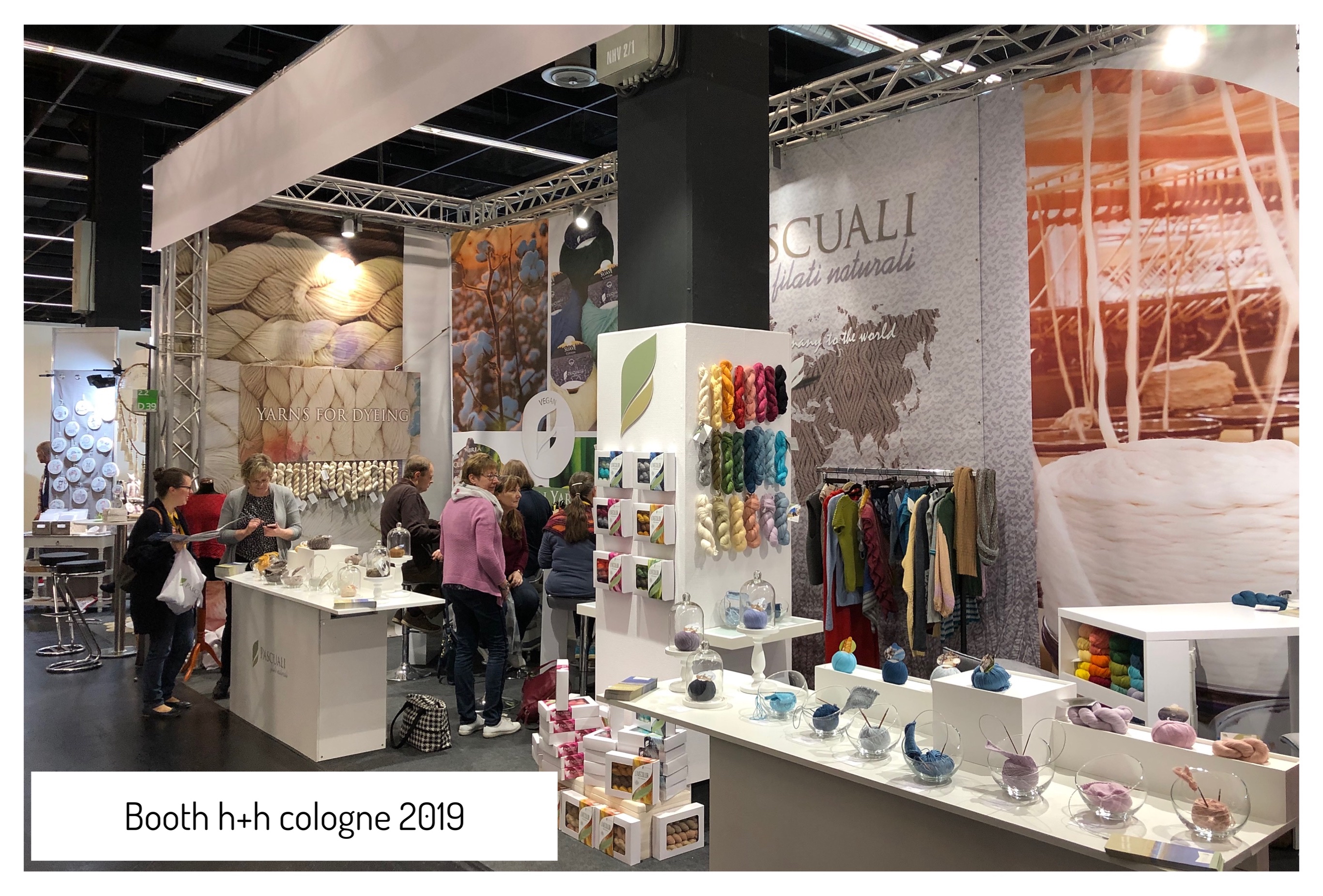 With the sudden increase in demand, it became too cramped in the home in the truest sense of the word. The couple decided that if they wanted to live exclusively from wool in the future, they would have to expand. "So, I happily marched to the bank and thought, I'm going home with a loan. That didn´t happen. I was so glad to have ended up in this industry, I didn't want to do anything else. What should I do? Drop everything? Or just pretend to have money?" 
They decided for the latter. It was clear that the company needed its own premises. So, they confidently turned to a broker.
"The fact that we ended up in the beautiful old villa in Frechen was actually a mistake - we were interested in smaller rooms next door, but the real estate agent thought we were there because of the more "luxurious" premises!"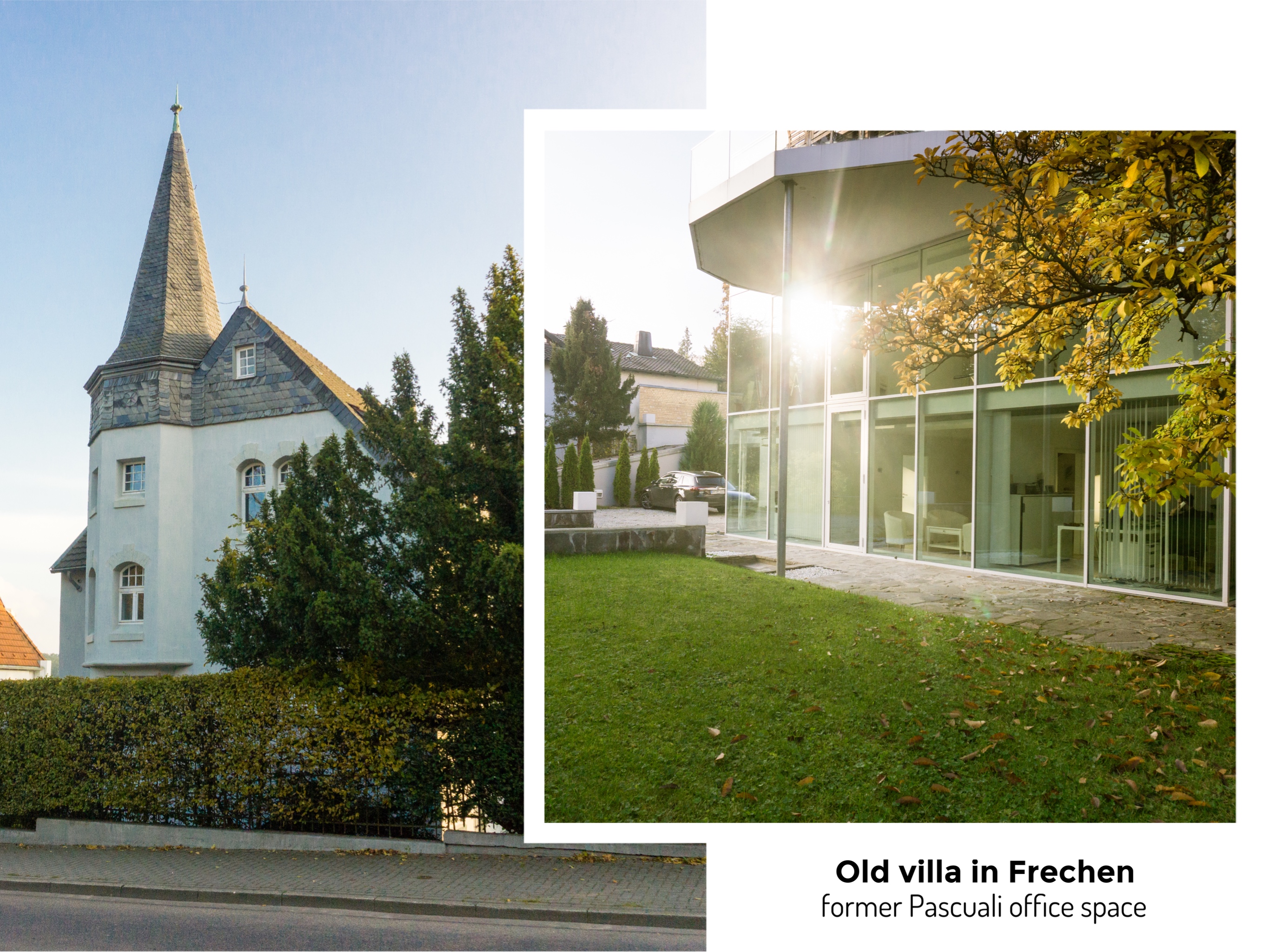 The later landlord came to the appointment with a pack of magazines and printouts under his arm. He had informed himself about Paul and was completely enthusiastic about his business concept. He took a leap of faith and the small company got bigger rooms.



Sustainability at the Core of the Company´s Mission
Paul Pascuali's corporate concept is all about being ecological and sustainable.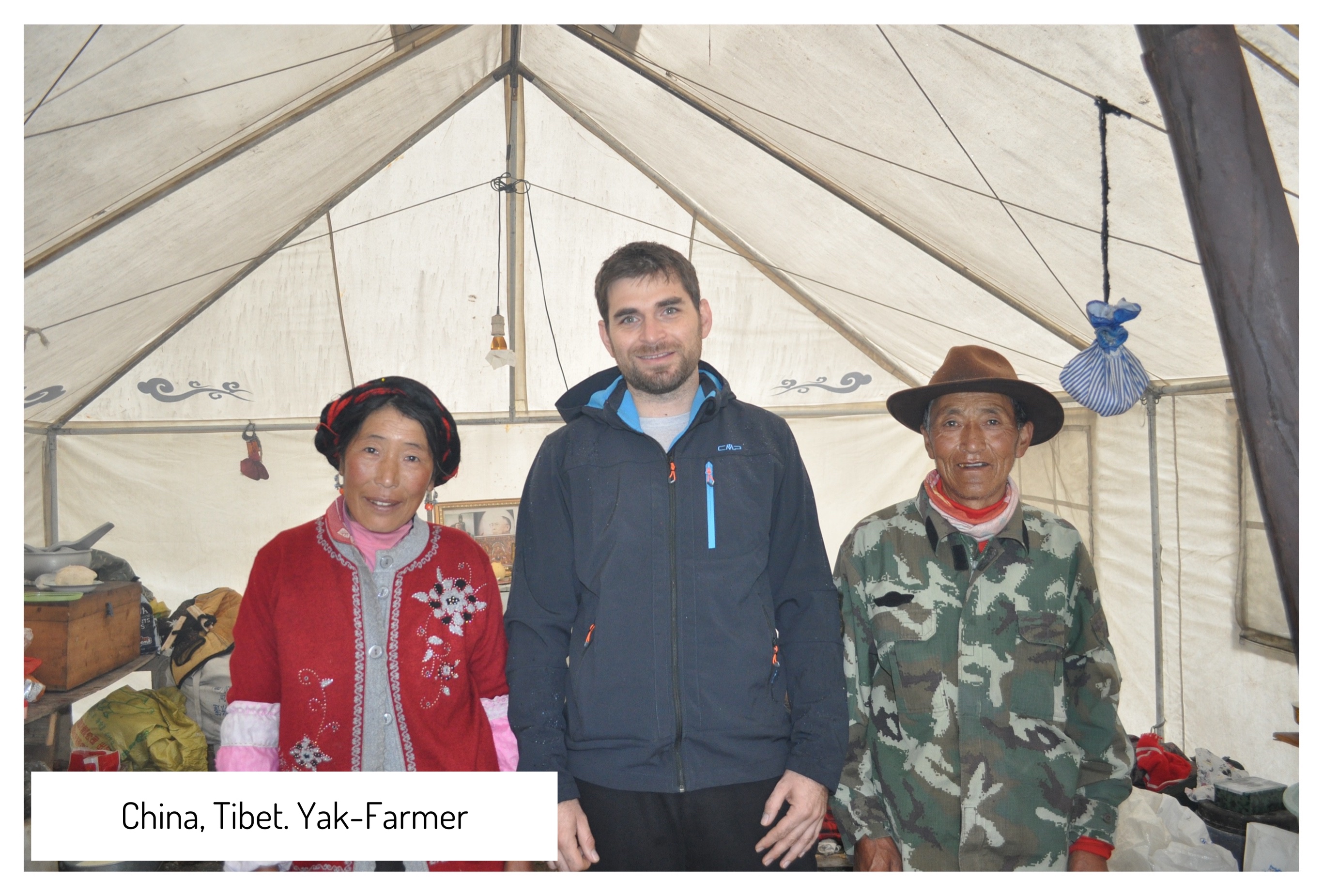 "Knitting, crocheting, weaving – are sustainable crafts because they interrupt the industrial textile process. Let's not kid ourselves - the textile industry is one of the biggest polluters of the environment. Because sustainability is so important, we attach great value to natural fibres, and have absolutely no synthetic fibres on our range."
The company pays close attention to where fibres are sourced and whether they meet organic standards. Animal welfare and socially acceptable conditions for everyone involved in the production process are essential. There is no plastic packaging, so the yarns are wrapped in paper when they are shipped. 
"Plastic cannot always be avoided. Sometimes synthetic fibres have to be there – no firefighter wants to put out a fire in a woollen suit. But if there are alternatives, we should use them. Synthetic fibres in a yarn are simply taboo for me!"
Viscose fibres can be found in the Pascuali range. Critics might argue that their production is not entirely environmentally friendly. "But at least you can dispose of any Pascuali knitted garment in the forest, and it will soon decompose naturally into soil!"
Speaking of forest: With activities such as "Knit Your Tree", Pascuali shows that he is serious about his environmental efforts.
Paul understands that not every knitter can afford expensive, organically certified yarns. Yak and cashmere are simply in a higher price league than merino wool and cotton. But as long as there are affordable, synthetic-free alternatives, they should be used, he says. No one can act 100% correctly all the time, but everyone can at least try. 
"Sustainability is not a contradiction in terms of profitability," says Paul.
For Pascuali, it is important to always be able to trace the path of the fibre 100 percent. The way the suppliers work is closely examined: water treatment, the use of solar energy: "We do everything we can to keep our ecological footprint as small as possible!" The knitters, who now knit with Pascuali yarns almost all over the world, also appreciate this.
Once the brand was well established in the German-speaking countries, there were initially only a few inquiries from abroad. With a booth at Vogue Knitting Live in New York in 2019, however, that changed abruptly – there are now Pascuali sales representatives throughout the US and Canada. After Germany, the USA is the second strongest sales market, followed by Scandinavia and Switzerland.


A Very Special Line of Products
The Pascuali range is special. In addition to classic merino wool, many rare fibres such as those from yak or vicuña can be found on the shelves. When selecting his yarns, Paul Pascuali focuses on their properties and looks at the technical background of the fibres.
"I don't look at what my competitors are doing. First and foremost, it is important that the yarns are - for me – special and somewhat exotic. For example, almost ten years ago, we were one of the first companies to offer cashmere. To me, a yarn has to be soft – if the trend were towards scratchy yarns, I wouldn't care. A Pascuali yarn must be soft and of the absolutely highest quality." The latter is also the reason why no recycled fibres of animal origin are used in Pascuali yarns. These yarns are usually not of very high quality.
The Pascuali range now includes over 30 different yarns. The company currently turns over around 15 tons of yarn per year: With an average running length of 4,000 metres per kilogram, that's around 60,000,000 meters or 60,000 kilometres (a bit over 37,000 miles) of yarn. That's enough to go around the earth one and a half times, or knit 45,000 sweaters or 133,000 pairs of socks; definitely a lot!
When it comes to his favourite yarn, Paul was very quick to give me an answer: Pinta and Puno! They really aren't the most exclusive yarns in his collection, but he values them for their diversity. "They are great year-round yarns!"


And then, it occurs to me to ask:  Paul, do you knit?
"No. Unfortunately, not. I don't have the patience - it's just not going to work. But I know how a knitting machine works!" 
So, he is not a hobby knitter. Instead, he likes to spend his free time with his wife and children (and, of course, with Lotta!) either traveling or on short trips to the mountains in the Eifel. But you can also find him at the gym. "Actually, I'm never alone, I always have family and friends around me. We do a lot together."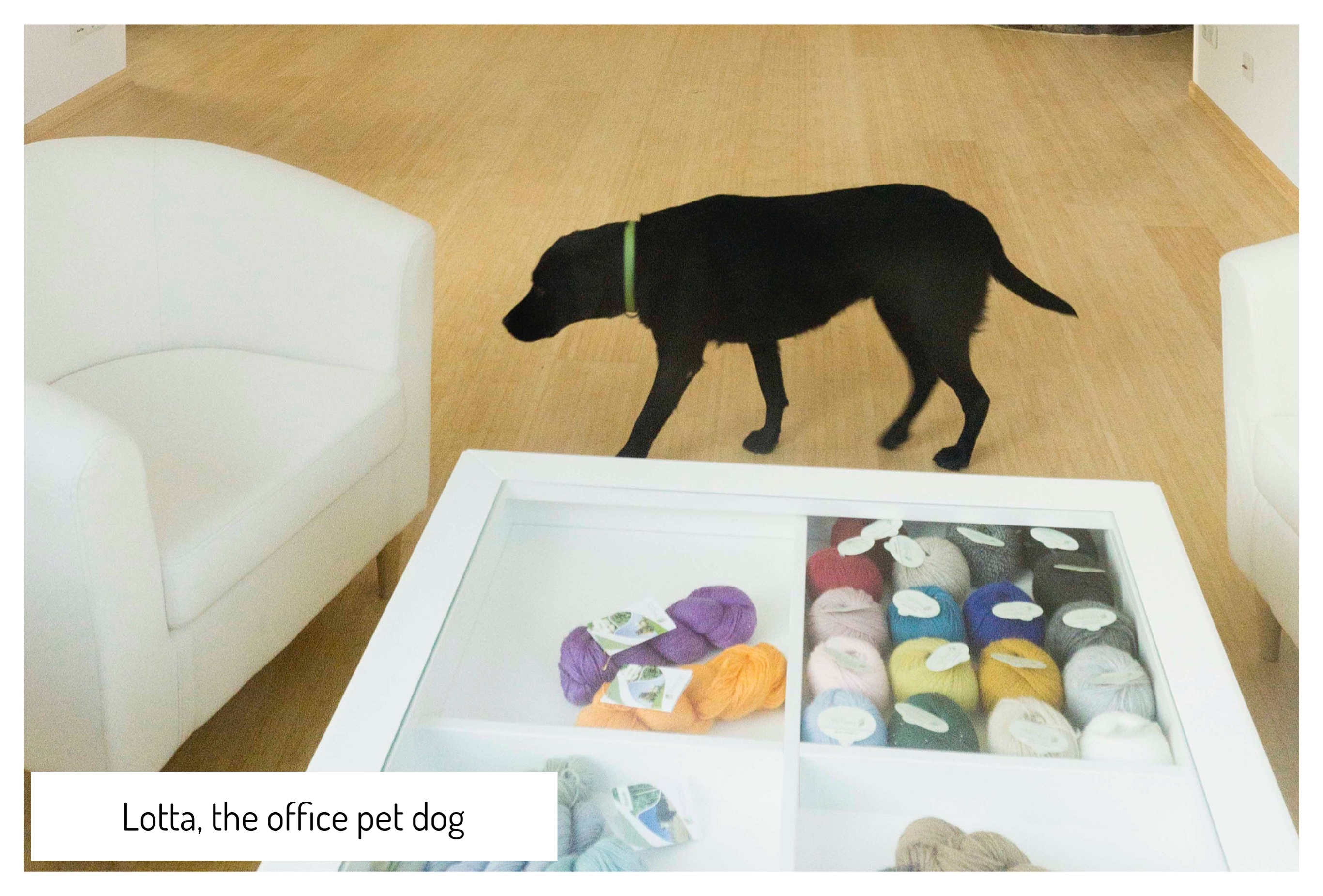 We can't wait to see what's next in the Pascuali yarn range. There is one thing we can definitely rely on - it will be nice and soft, absolutely high-quality and sustainable!