Greetings, knitting enthusiasts! We extend our yarn's embrace worldwide, inspiring international designers to craft exceptional patterns. Our blog series, "An Interview with …," continues to introduce renowned designers. Today, let's meet our first male designer featured in this series: Taiwanese visionary, Rastus Hsu.
Rastus has already created a number of designs using our yarns, including the Ivy Stole with Balayage, the Yessica Shawl with Saffira, and, most recently, a brand new incredibly beautiful cable pullover with Maximo: Oden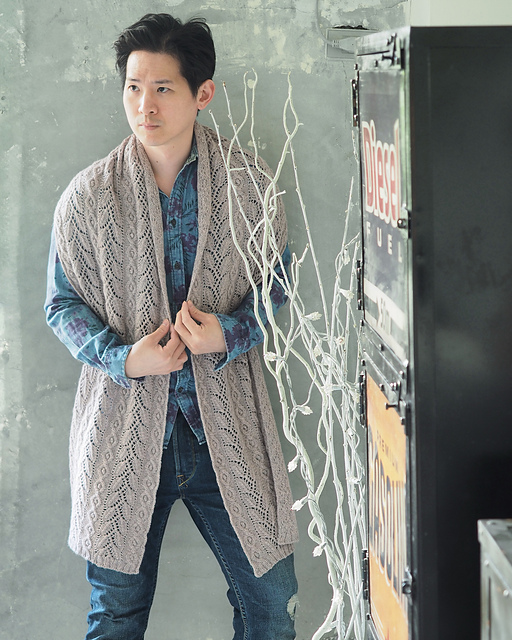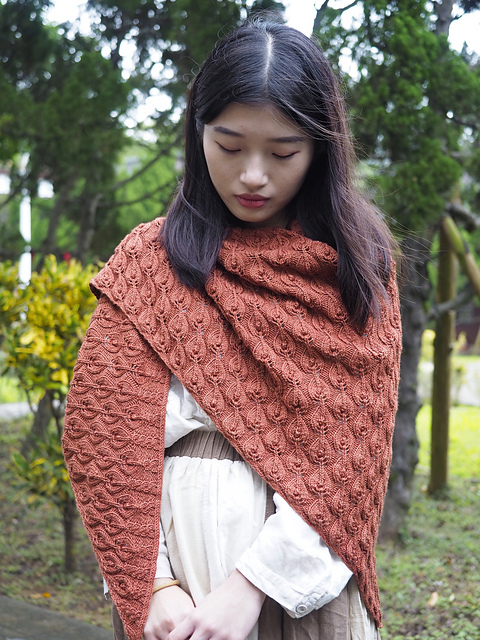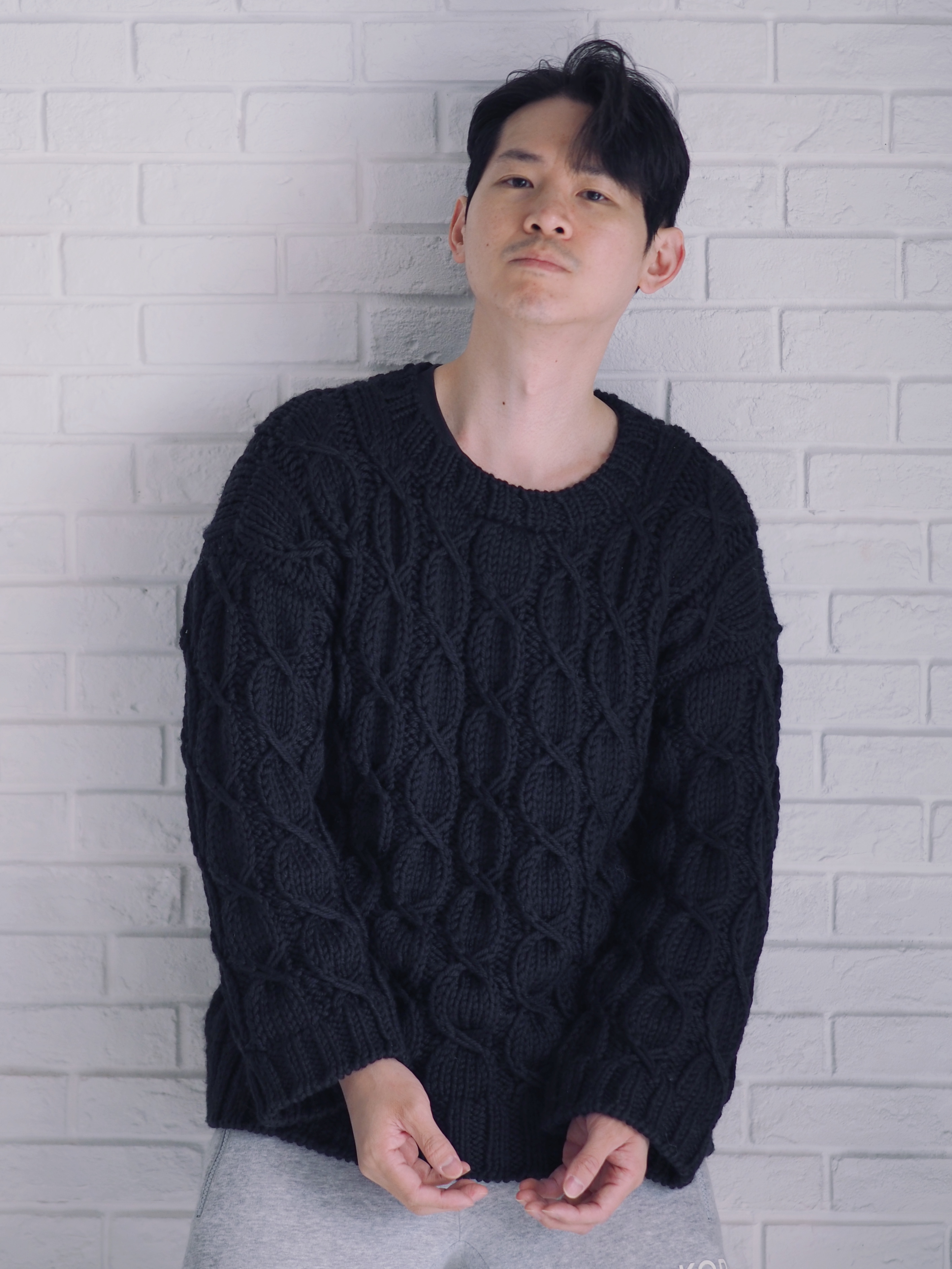 Welcome, Rastus, to our blog interview.
For those who don´t know you yet, please briefly introduce yourself (tell us a bit about where you live, your family, and anything else you´d like to share with us.)
My name is Rastus and I live in a historic town called Danshuei in the Northen coast of Taiwan with my husband. I first moved here when I was 18 years old to study Spanish and Hispanic Cultures in the university and also to acquire a masters degree in Spanish-Mandarin translation. After graduating and one year compulsory military service, I started my handknit business and sold my work in a handcraft market in Taipei.

How did you come about knitting? Who taught you?
My first memory of knitting came from my mom who is an avid knitter. She opened up a local yarn store when I was 13. I spent a lot of time in the shop and watched her and her friends knitting all kinds of projects. When she was not around, I would pick up her needles and yarn, trying to mimic the movement I saw. I managed to do cast-on and knit stitch but didn't pursue it because of the heavy schoolwork.

Do you remember your very first knitting project?
Yes, it was a 2x2 ribbed hat, knitted flat with seams both sides. I remember I found a YouTube tutorial and was playing it over and over again, trying to figure out different steps to complete it. I don't know why I didn't choose one that is knitted in the round because the seaming of the hat was a mess.

How long have you been designing your own patterns and how did you become a knitwear designer?
I always love fashion and am interested in different styles and silhouettes. When I was selling my work in the handcraft market from 2013 to 2018, I often designed accessories that were to my liking. To my surprise, they were received very well. Over the years, I built up quite a lot of regular customers who would buy my work every winter. In the summer of 2018, I wanted to expand my designs because there were too many limitations of what I could do in the handcraft market.  For example, I couldn't design a garment or a big shawl because it would be too expensive to buy and would take too much time to complete.  I decided to stop the market work and focus on designing patterns and filming knitting tutorials in Mandarin on YouTube.

Is your label a one man show, or do you have a team behind the scenes?
I am the front man of my brand Rastus Knits, but in fact, I couldn't achieve it without my husband's help. He has a very good sense with patterns and colours, better than mine, and he is very methodical and detail-orientated. So when I have an idea, I talk it over with him and he gives me constructive suggestions and points out things I haven't thought about. Also, he enjoys putting fair isle patterns together with colours, so he will design the motifs and I will knit the pattern according to his designs. Because he is a very low profile person, he normally stays behind the scenes, unlike me ha-ha 😊.

How did you become acquainted with Pascuali?
The first time I came acquainted with Pascuali was actually with Paul sending me a message on Instagram. He gave me a short introduction to the brand and asked if I was interested in designing something with Pascuali yarns. I am so glad he sent that message because I really enjoy being inspired by Pascuali yarns.

You have already created some designs with our yarns. Do you have a favourite one?
That is a difficult question. So far I have designed with Balayage, Saffira and Maximo and I love the three of them. I think it's hard to compare them because they have different properties that make each one unique and suitable for different design elements and projects. That is why I love Pascuali yarns, because they are so different, but all share the same high quality and consistency to create beautiful knitwear.

Which properties make a yarn your favourite yarn?
For me, I think the first touch is important, it has to be soft and comfortable. I also enjoy knitting with bouncy yarns that create clear stitch definition, showing off the textures and patterns.  

Your designs have one thing in common: they play with structures. Lace patterns, nubs, braids and sometimes just refined structural patterns make some of your designs look like architectural works of art. Where does your fondness for these structural patterns come from?
I find geometrical lines and patterns from architectural works are fascinating to look at. When you study and analyse them closer, you realise how simple these lines are but with right angles and positions they create the most intriguing visual effects. So, when I design a project, I always remember not to complicate a design, just use one or two elements and make sure they stand out by themselves or complement each other with a purpose.

So far you have designed accessories such as stoles, scarves and hats. Is the Oden sweater your first design for a garment? How did it come about?
Yes, Oden is my very first garment design. Designing accessories is my comfort zone. I have been doing it since 2013, and I only designs garments for myself to wear. The idea of bringing out a garment design has actually been in my mind for a few years because there are many followers who have been asking me to bring out garment designs with the elements they like in my work like textures, lines and clean shapes.  I think one thing that's holding me back is the garment grading. Last winter, I made myself a promise that I would start working on garment designs for the coming fall/winter seasons.  Then Paul contacted me again to ask if I would like to use Pascuali yarns to design something….  so the timing was perfect.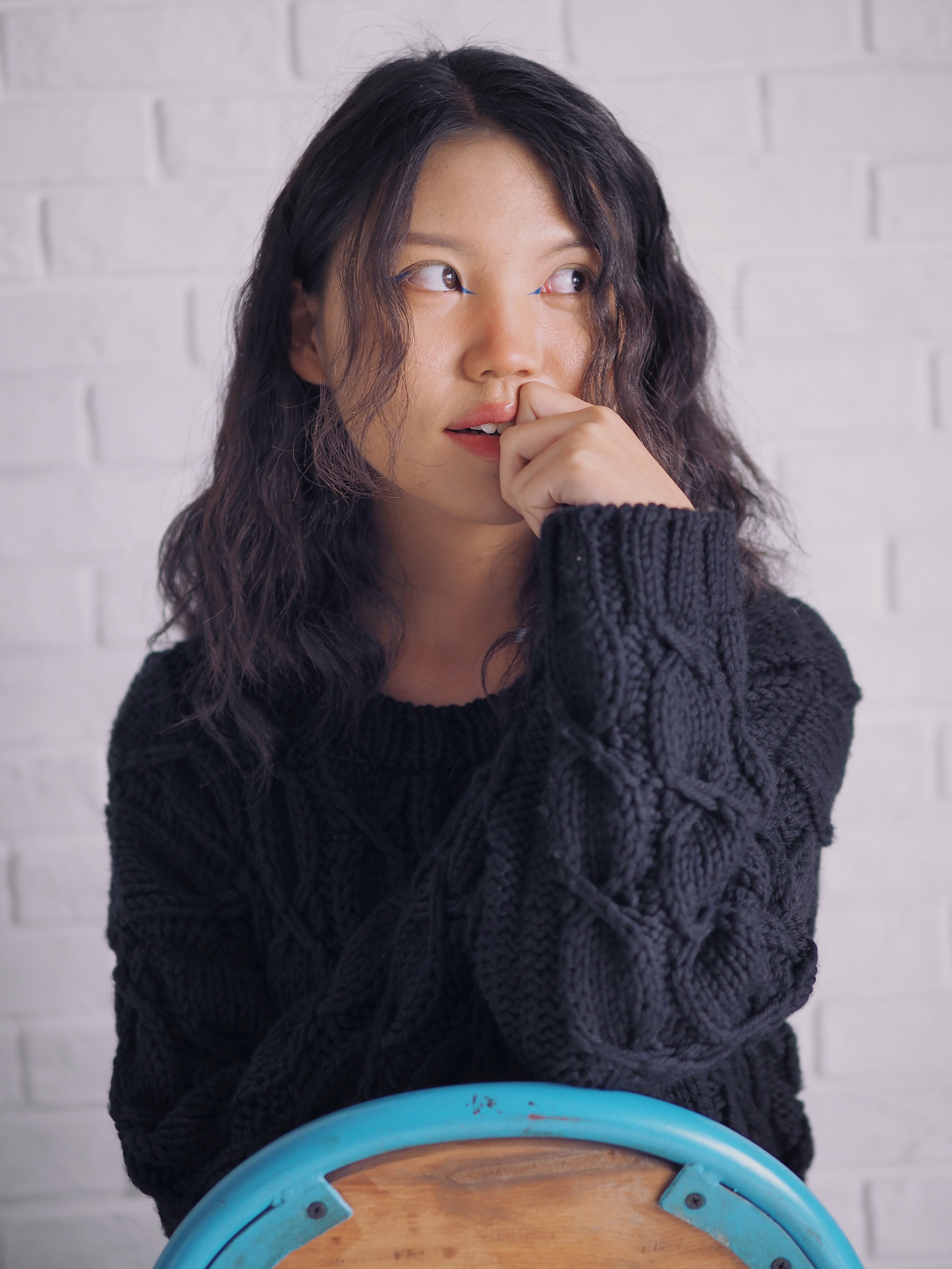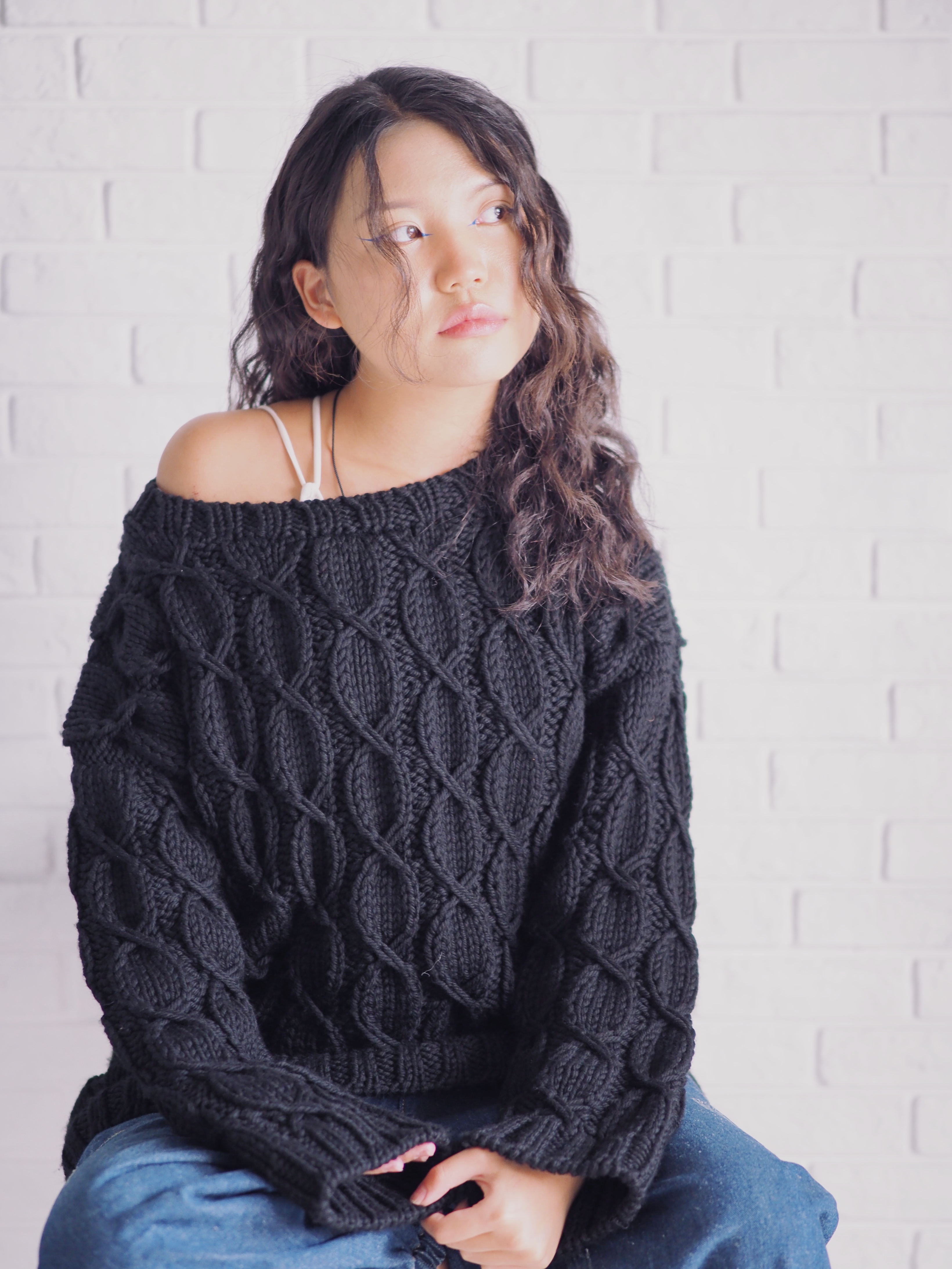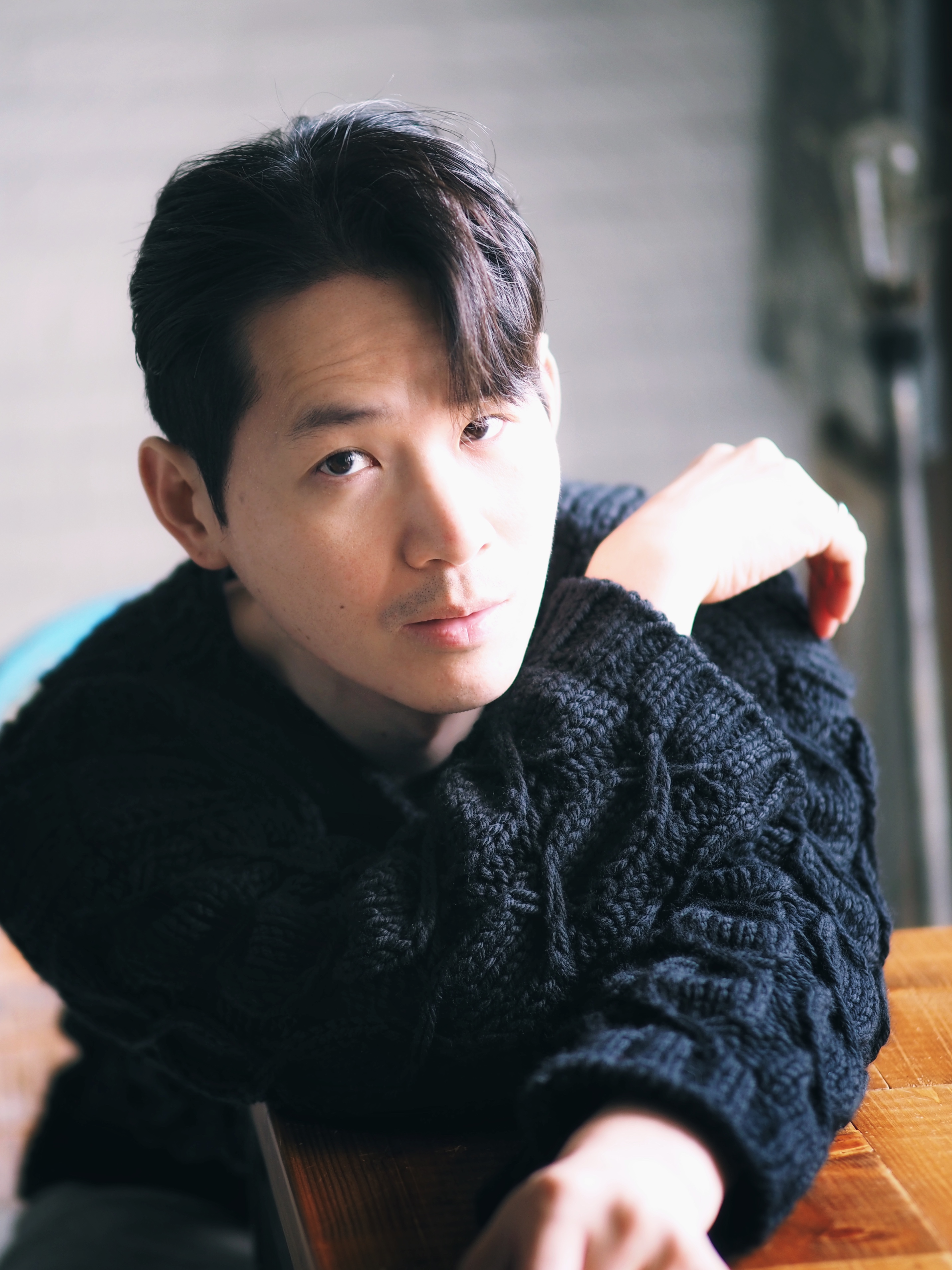 Is it particularly important to you that your designs are unisex?
Yes, it is very important. When you look at the designs out there, there are so many designers who are doing great and beautiful designs tailored toward the female market already. I wanted to do something different, more diverse so everyone can enjoy knitting and wearing the piece. That is why I want the garments I design to be unisex. And, of course, I do it for a selfish reason: I want to wear them as well.

Do you have special sources from which you draw inspiration for your designs?
I watch a lot of runway shows and read many fashion magazines and blogs. These are my sources to learn about what is trendy. Then I try to combine it with my own aesthetic, the patterns and lines I find around me, the colours in an artwork or in nature. If you pay attention to what is around, you will never run out of resources for inspiration.

How are your patterns created? Do you just have an idea in your head, or does a yarn inspire you to create a specific pattern? Do you work according to a plan or do your designs come about through the principle of trial and error?
I don't think there is a particular way I work. Mostly I find that when I am drawn towards a certain pattern I see, then my mind starts working on how to translate that image with knitting techniques. Then I search or wait for the right yarn to come. Sometimes things don't come up as I planned, but it also creates something different and unique For instance, many of my origami knitting designs are completed that way. I have an idea of how the pattern should look.  I make a swatch and it doesn´t always turn out how I envisioned it, but I always keep an open mind and that helps me to see a different pattern and create something different. It's this element of surprise that makes me love knitting so much.

As we all know, knitting is a hobby shared by many people around the world. Our audience is largely based in Europe and the USA and is interested in impressions from the world of knitting on other continents. Please tell us. What is the significance of knitting in Taiwan? Is it as trendy there as it is in the West?
Taiwan is a tropical/subtropical country which means we don't have very colder weather like some countries do. Having said that, there are a group of Taiwanese avid knitters who are still enjoying this craft. In Taiwan you can find many local and online yarn stores. There are more and more yarn brands and independent hand-dyed yarn brands being introduced to the market. In recent years, you can see more and more young Taiwanese join the club and being inspired by all the fibres and colours that we can access easily nowadays.

Are there any particular techniques or patterns that are unique to Taiwan or, more generally speaking, Asia?
Taiwanese knitting scene and style is heavily influenced by Japanese knitting techniques because of the history ties we share (Taiwan used to be a colony of Japan for 50 years). Most of Taiwanese knitting instructors will acquire their certification through knitting courses provided by the Japanese Handcraft Instructors' Association. The knitting pattern layout will be very simple and brief and we are mainly knitting  from charts.

Knitting is a hobby that is typically associated with women. Of course, we know that more and more men are also knitting, but we are still interested: How does your environment react to your job as a knitwear designer? Would you describe yourself as exotic?
Taiwanese are very open-minded people. When I was working in the handcraft market, I also knit while sitting at my booth. This is very important to me, apart from showing people I am really hand-knit all the items on my table, I also want to promote a concept that knitting/crafting is for all genders to enjoy. Many people do stop and look, saying it's rare to see a guy knitting but give compliments to my work. Of course, you will have some people saying to you that knitting is for women, but in my 5 years experience of working in the market, I would say I have less than 5 people giving me negative comments.

Where in the world is your audience located?
The beauty of the internet and social media is that you can connect with people who share the same interest and passion all over the world. I am very fortunate that I can communicate in English, Spanish and of course my mother tongue Mandarin. That means I can communicate with 30% of the population in this world. Through my Instagram, I can reach out to my audience mainly in USA, Europe and South America, and with my YouTube channel and Facebook, I can connect with my followers from Taiwan, Hong Kong, Macau, Malaysia and Singapore.  I love that I can exchange and share my knitting passion with so many people in this world.    

For hobby knitters, knitting means withdrawing from everyday life, to create something unique with your hands. Many find peace and relaxation while knitting. How about you – is knitting more "work" or fun?
I would say knitting is 80% fun for me. I enjoy the process of having an idea in my head and trying my best to convey that idea through the yarn and needle in my hands. It is fun for me to experiment with different stitch patterns and see what it will lead me with my design endeavour. The rest 20% it feels like "work" because of the deadlines, managing social media accounts and sometimes you need to think about which style or projects people like to make instead of what I want to create. Nevertheless, I love my job, the "fun" part allows me to play around and experiment with ideas, the "work" part pushes me to improve myself and try different types of projects that I might not necessary will do for myself.  

How do you see your personal development, where will your design journey go in the next few years?
My long-term goal is to become a knitwear designer that is known for unisex, thoughtful and modern garment and accessory designs. So far, my comfort zone is accessory design and  I just now brought out my first garment design. In the next few years, I would like to design more garments with different styles and shapes, using different techniques to translate my vision of unisex garments.  

And what can we look forward to next designed by you?
My next design will be a textured pullover with overall lace pattern, using Pascuali's new yarn t, Camel DK. Don't think about this pullover is only for women because it incorporates a lace pattern; it's my interpretation of a unisex garment with lace motif that would look good on all genders and I am excited about it.

Finally, would you tell us a fun fact about yourself?
When I was in the university, my goal was to become a diplomat and I actually had an opportunity to be an interpreter in the Ministry of Foreign Affair of Taiwan, but then I stumbled into the world of knitting, so I gave up that opportunity, pursued my new passion in knitwear design and never looked back.

Follow Rastus on his Social Media Channels: