Our guest today is Jutta von Hinterm Stein. 
Jutta has been amongst Ravelry´s  top 50 designers. Her designs are clear, classic, sophisticated and innovative. So much so, that even professional knitters can learn new techniques from Jutta's designs.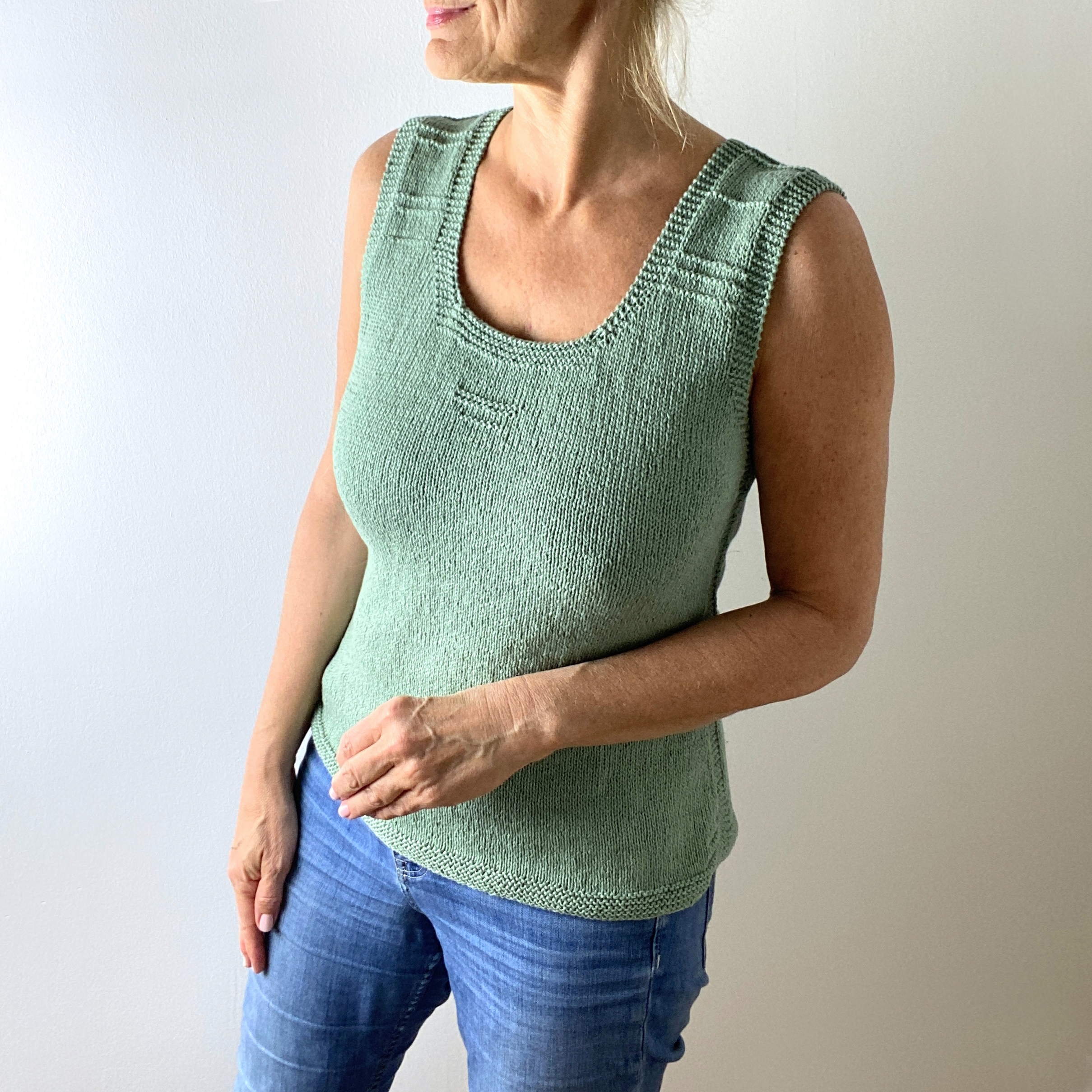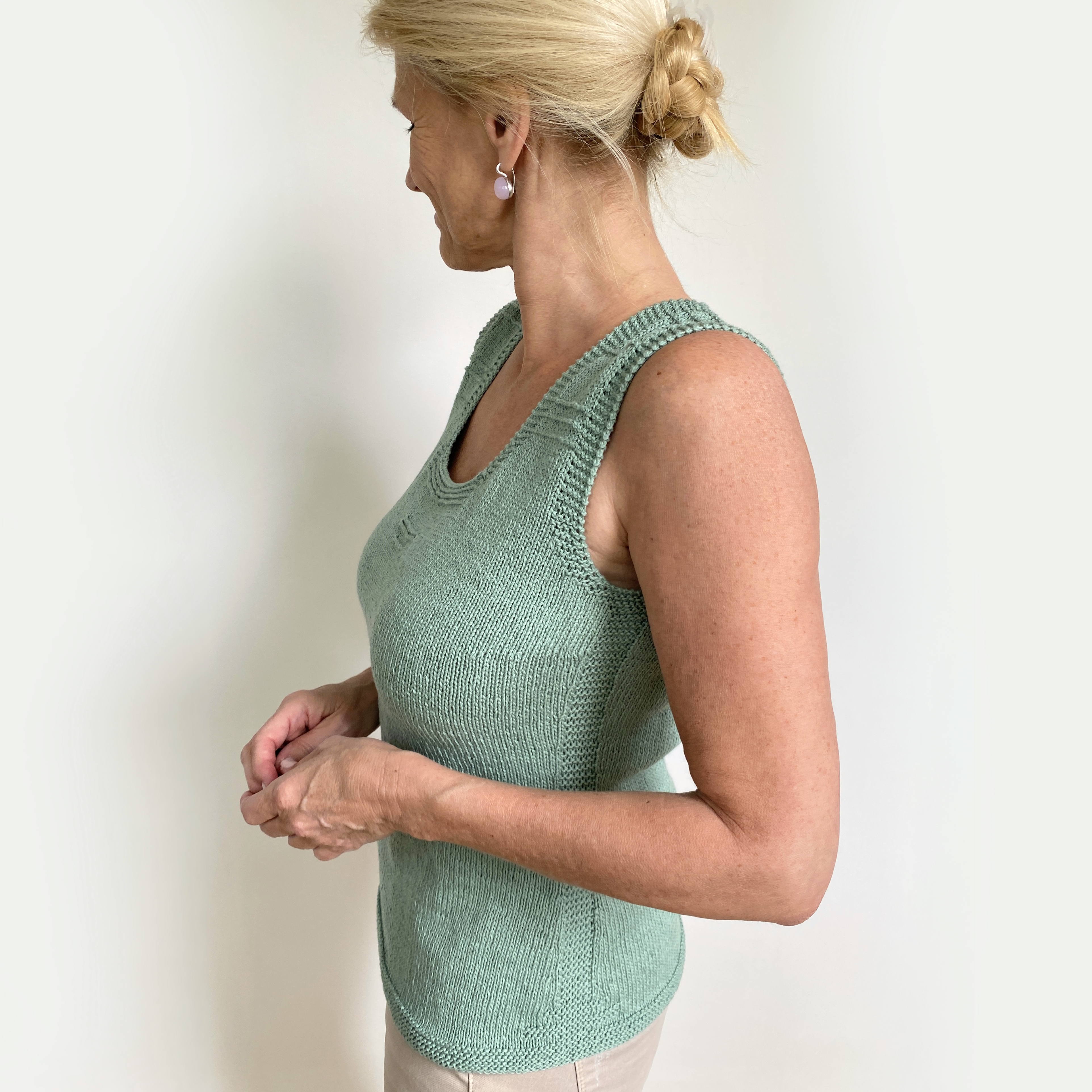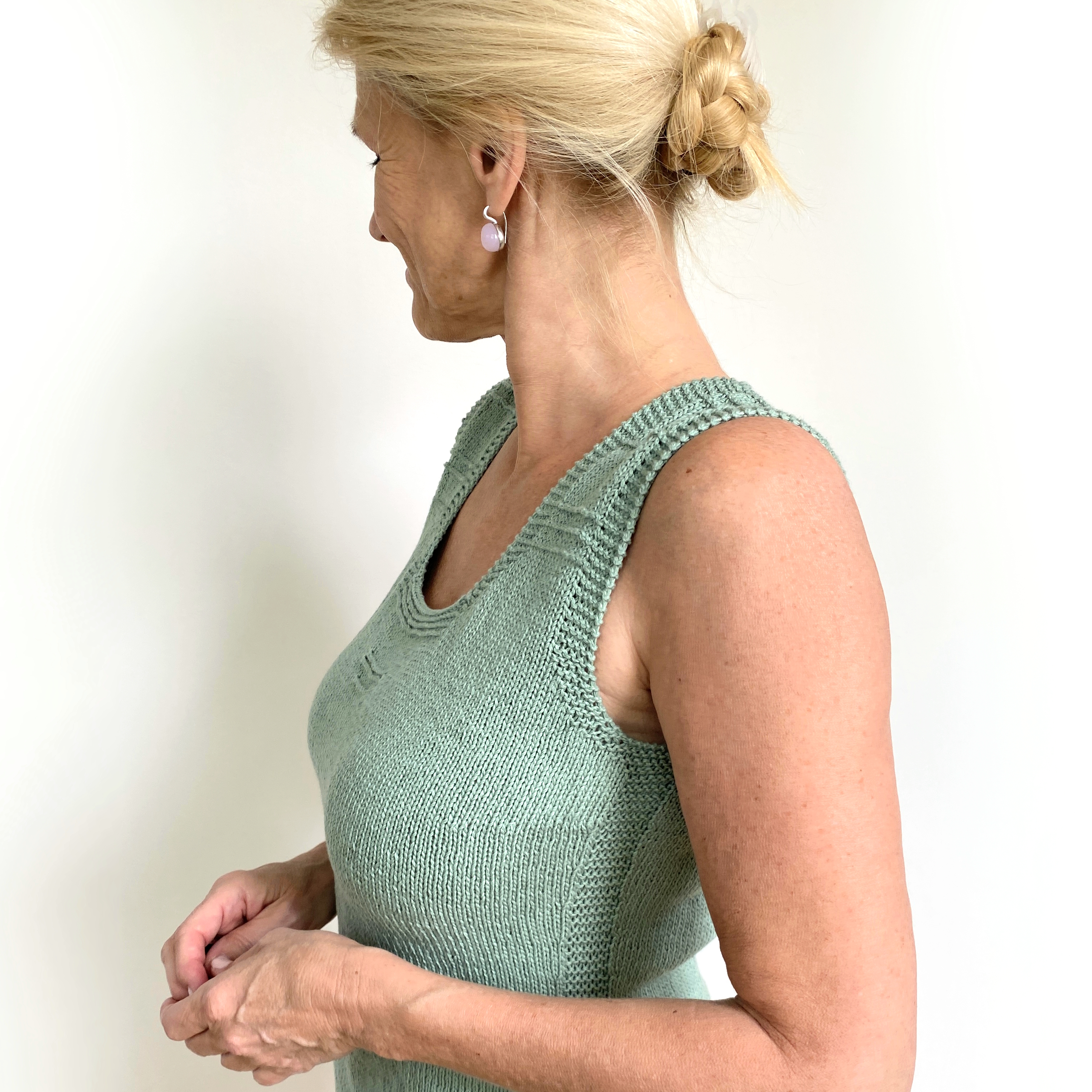 Jutta has just created her second design with one of our yarns - the Solo Sole Top with our yarn Sole. We are very happy to introduce her to you today.
A very warm welcome to you, Jutta!
Thank you for your interest and this invitation!
For those who don´t know you yet, please tell us a bit about yourself.
Sure: Behind the label "Hinterm Stein" is Jutta, a passionate knitter and designer.
I'm in my mid-50s, live with my husband in Lower Austria in a very old house with a view of the Ötscher (a peak in the Alps) and a lot of the surrounding area.
Where does your name "Hinterm Stein" come from, what is it all about?
Almost every house in our area has a name. "Hinterm Stein," which translates to "behind the stone," is the name of our house.
When I discovered Ravelry and logged on, I needed a name. That was the first thing that came to mind. Who knew this would eventually become a 'designer label'?!  In terms of marketing, it's a total meltdown. I guess everyone makes mistakes.
Is your label a "one woman show" or do you have a team behind you to support you?
Oh, a team would be awesome! But I do everything myself. That means being available and answering questions around the clock - even at weekends and on vacation.
But a large part of my work is actually a hobby and I'm lucky that after 10 years I'm still enjoying what I'm doing (although it would be great if someone else could do the pattern correction and bookkeeping!)
Do you remember what your first knitting project was? And who taught you to knit?
Yes, I can! This was a red coat for my beloved stuffed bunny. I loved him so much, his nickname was the Gammel (German for "rotten" ) Bunny. At that time, people still knitted in parts and sewed together. I knitted 5 small squares very quickly following the instructions of my grandmother who was a trained seamstress, and a great teacher of all kinds of needle work.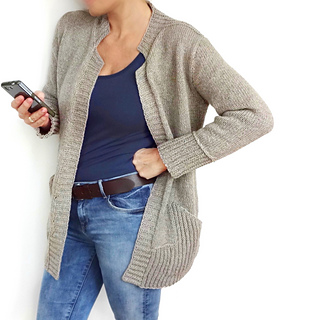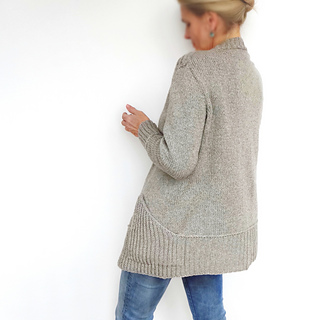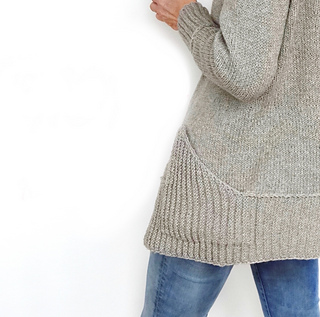 You describe your designs as "seamless, timeless, & well thought out for a good fit." How did become a designer?
In my youth, I knitted to shorten boring school hours. I also used to sew a lot. I made everything, right down to the ball gown for the opera ball. I learned sewing from my mother at an early age.  As part of my schooling, I also learned pattern construction and design to implement my own designs.
After a break of many years, I re-discovered the feeling of soft wool. So, I took up knitting again according to my own ideas because what I found in magazines didn't meet my expectations.
The overwhelming feedback and the motivating comments of many nice knitters on the Ravelry knitting platform motivated me to write down my projects. I have been writing patterns since 2013 to share  the joy of classically beautiful knitted designs with other knitters.
Your patterns are all very detailed, well thought out, sometimes unusual and designed for many sizes. They all have that "certain something". Where does the focus on the particularly good fit come from?
Every body is unique and deserves to be flattered with a properly fitting piece of knitwear. That's why I pay a lot of attention to the fit and the right proportions for all sizes. Also, I always offer a lot of variants.
I want every knitter to look good in a Hinterm Stein design – and to enjoy it for a long time.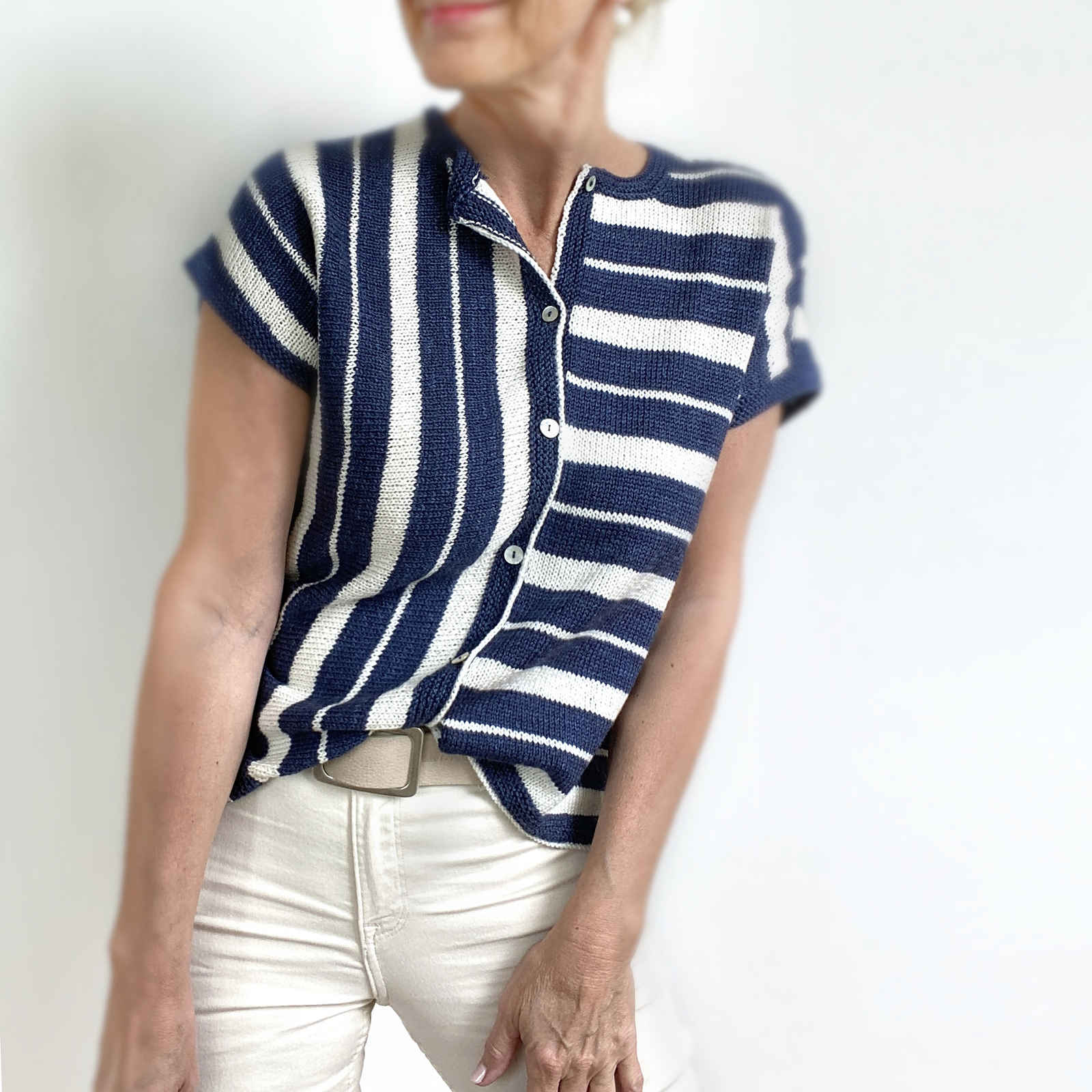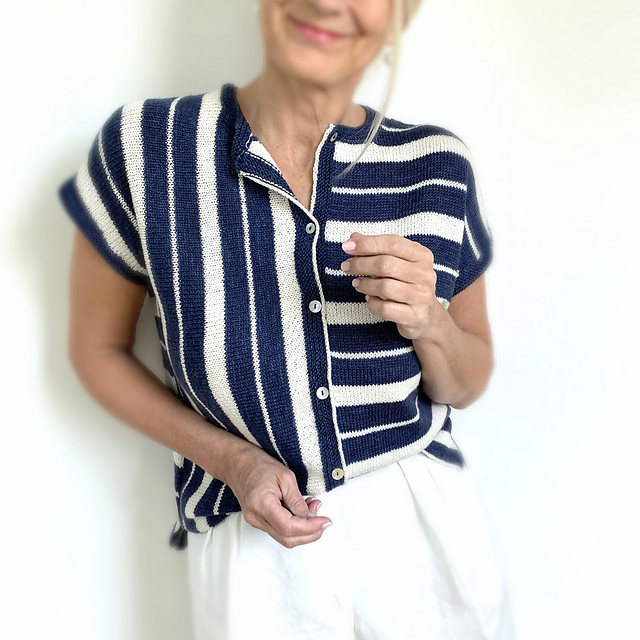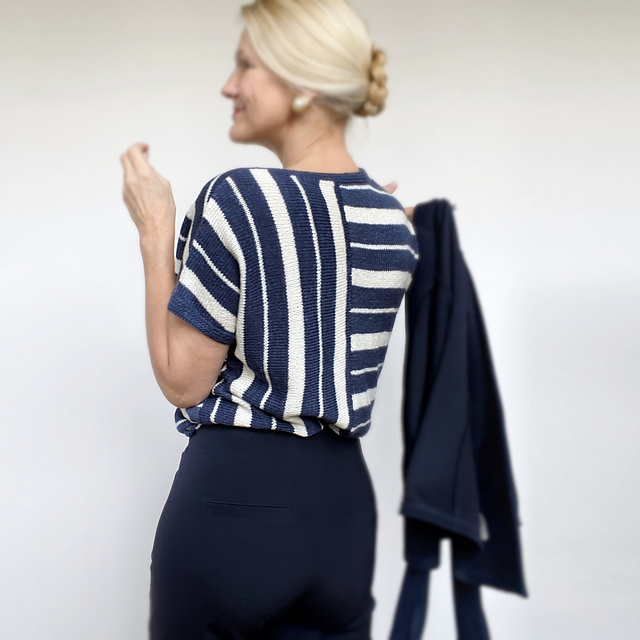 Even experienced knitters can often learn something from your patterns, be it a new technique or a new construction. This often makes your patterns challenging. However, your success shows that the knitters are embarking on the adventure of your designs. Dare or calculated risk? When designing, aren't you concerned about overwhelming your fans?
Can't do it! You always grow with the task!
I know that my designs often look difficult, but that's why the patterns are written so precisely. "I can account for each and every stitch personally", and there are drawings for complicated constructions. In fact, nothing can go wrong.
Anyone who has mastered the basic techniques and can read carefully will be able to knit any pattern from Hinterm Stein. And if it should ever be necessary, I'm always ready to answer questions.
Among your designs, there are also rather rare knitted garments like classic blazers and fewer accessories such as scarves, hats or gloves. Do you have a special love for specific types of garments?
I love being able to wear a comfortable piece of soft wool and yet be well dressed when it matters most - be it for an appointment in the office, Sunday brunch or an invitation.
It's true, I prefer to knit exciting constructions and garments. Unfortunately, I often don't have the time for accessories, but every year there is a summer scarf and a few little things before Christmas.
After the pullover "Drop Me A Line" made with our yarn Tibetan, you have now created the second design withj one of our yarns - the summery tank top "Solo Sole". How did that come about?
I came up with this idea for the top and was looking for a soft, high-quality material, which is always the most difficult part of the design process. But I think the combination of the simple design with the high-quality yarn is particularly successful here.
Paul was nice enough to start a cooperation right away.
Is there something you particularly appreciate about Pascuali yarns?
I particularly like the elegant, muted colours and the fact that everything is made with natural materials of exquisite quality. When I put so many hours into a piece of knitting, I also want it to be of good quality and that it feels great. 
Do you already have a favourite yarn from our range and why?
Tibetan is probably the softest wool I've ever held in my hands (at least as soft as cashmere)! But there are so many more and I haven't tried them all yet!
What makes a yarn a favourite yarn for you, and which criteria are decisive for you to create a design with a particular yarn?
Good quality is important to me. And classically elegant colours. – I like to wear my garments for many years, so I usually choose muted shades. With an accessory or top underneath, you can easily set contrasts and fashionable accents and you can always enjoy a pullover or cardigan without it going out of style.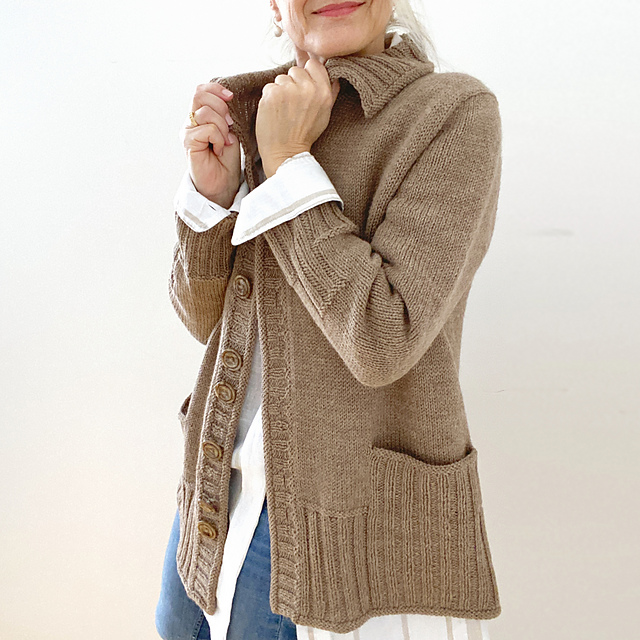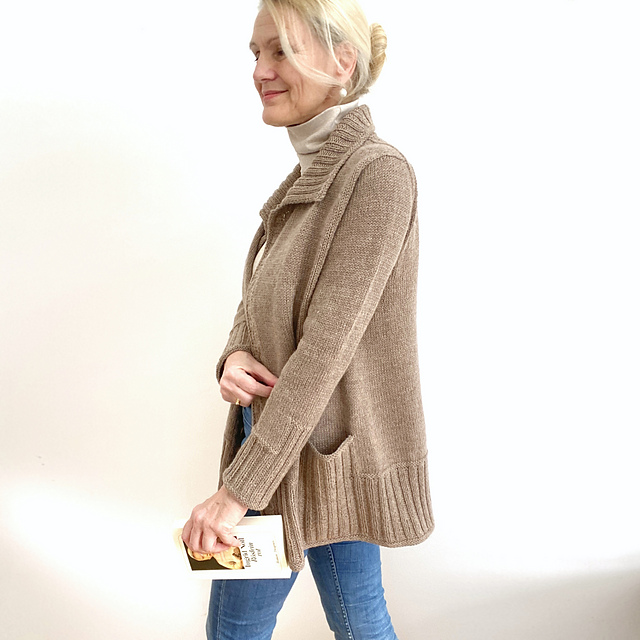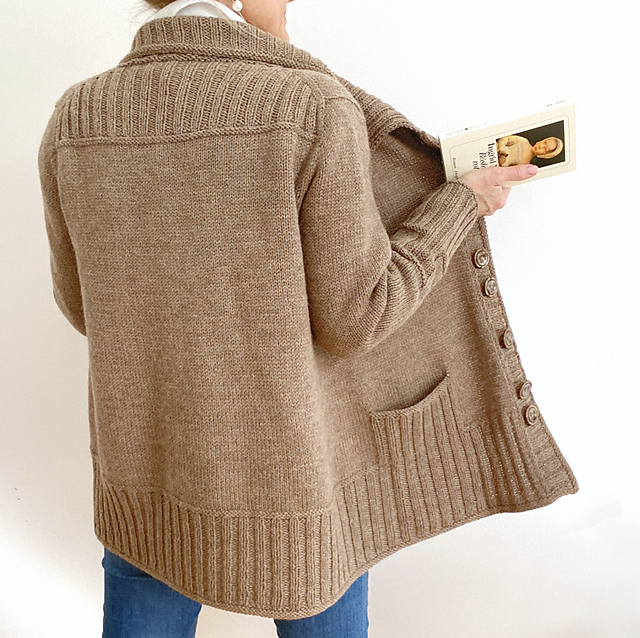 You rely on classic, timeless designs that are rarely overly colourful. Does sustainability play a role here?
I've had several blazers and dresses hanging in my closet for 10 or 20 years that I still wear to this day. Timeless design and good quality in material and implementation is important to me.
Of course, I also like a shirt that has a fashionable "expiration time", but I find it more than cynical to speak of eco-friendly and sustainable nowadays when a piece is made of recycled material and is of such inferior quality that it falls apart after wearing it 3 times. And then it is thrown into a landfill where it doesn't decompose.
What role do fashion trends play in your creative brainstorming?
Of course I look around to see what's hot at the moment, but basically my designs remain timeless, so I'll still be happy to wear them in a few years.
What languages do you offer your patterns in and where around the world is your audience located?
I can still remember how exciting it was when the first customer from Australia or Singapore made a purchase (in the middle of the night). It's fascinating to know that people knit everywhere. I don't think there is a country in the world without knitters. A great community and lots of nice people! I think knitters are such particularly nice people because knitting simply contributes to well-being. Soft, warm, comfortable wool in your hands along with a good pattern is always relaxing 😊
All my patterns are in German and English. A few in Italian and French.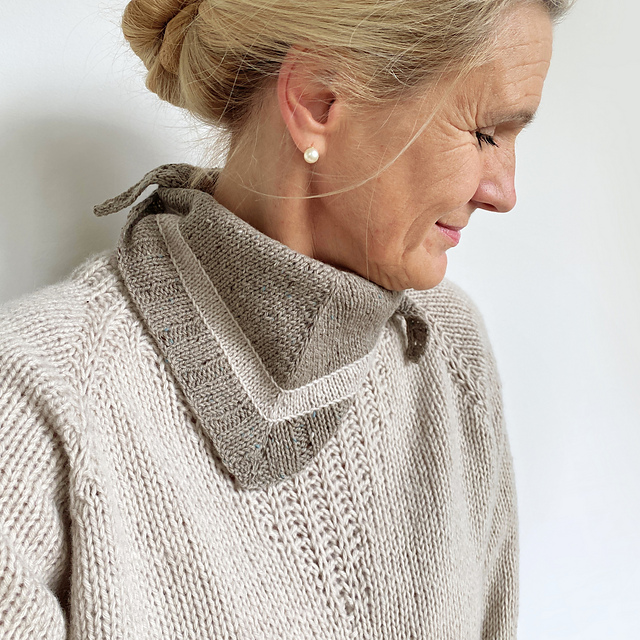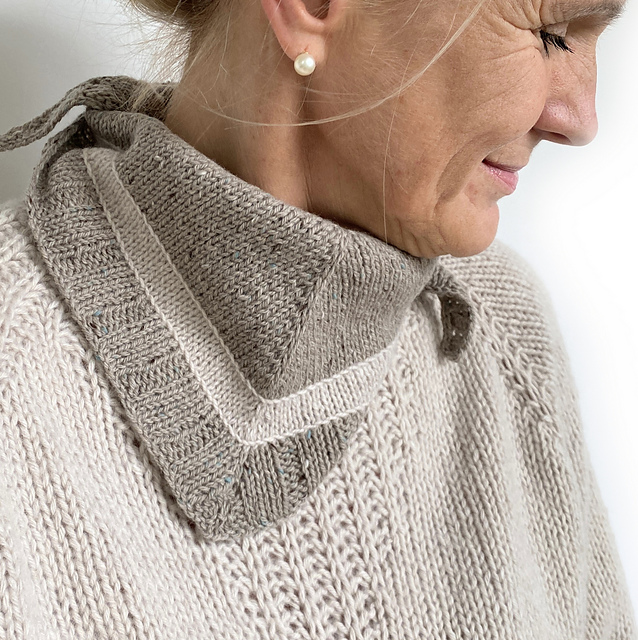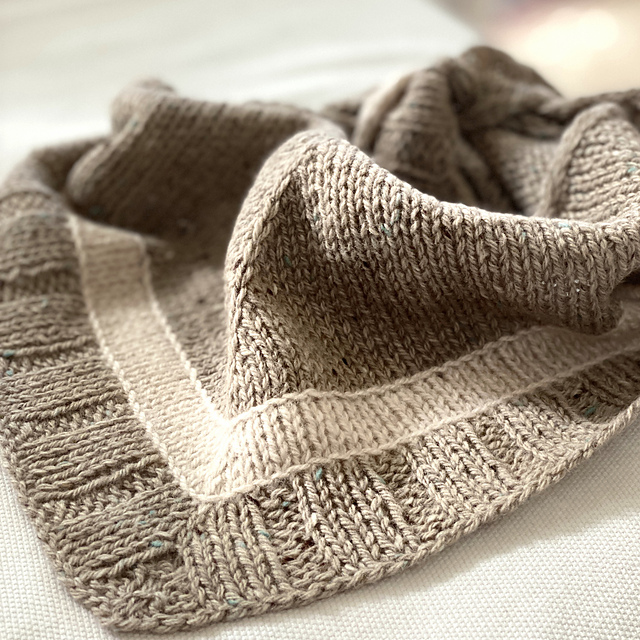 How do you come up with ideas? Does the yarn speak to you, or do you first have a pattern in mind for which you are then looking for the right yarn?
Usually the idea comes first, and then comes the difficult search for the right yarn (exceptions prove the rule).
Do you start knitting as soon as you have the idea in your head and the yarn is ready, or do you work more systematically with sketches on paper and a calculator?
There is actually always a sketch because I make countless small drawings every day whenever I think of something. There are hundreds of pieces of paper with drafts on my desk and on my bedside table. However, I don't stick to it slavishly when knitting. I calculate the most important numbers for my size, but then often continue to knit following my int intuition. That often means that I have unravel often several times. I am a perfectionist through and through.
It is only when writing the pattern that it becomes clear how complicated it is to put the whole thing on paper. And then it should also work in all sizes without having to write 10 extra pages for each size. That's actually the hardest part. It keeps my brain active. Good against Alzheimer's. 😉
Knitting is still trendy and there are many knitwear designers in the world who are just beginning their design careers. Do you have any advice you want to share with them?
Keep at it and don't get discouraged when a design fails. Top or flop are close together and it is never possible to predict what is going to go down well.
Try to deliver good quality. Above all, this means error-free patterns that have been tested in all sizes. The help of test knitters is invaluable!
What are your further plans for the next few years, professionally and privately? What can we look forward to?
Since there are what feels like a million pieces of paper with ideas, I will probably continue to produce new designs for many years to come. Maybe a book? I've been toying with that for a while, but it's still just a thought. And I don't have the time. …
For many, knitting (and creative hobbies in general) means a retreat from the complex, fast and stressful everyday life into a zone where you can create something with your own hands out of beautiful materials that you then enjoy for a long time. What role does knitting play for you today as a successful designer? Relaxation or rather work?
Whether it's small samples with new yarn or a whole sweater, I still enjoy knitting. However, it's not always pure relaxation. Sometimes, I push myself too hard because I already have the next project in mind. That is a goal for the next few years: to become a little more relaxed and to enjoy the process itself more.
And finally: can you tell us a fun fact about yourself?
I spent my school days, especially in the upper grades, almost exclusively knitting. Studying wasn't my favourite pastime, and I certainly wasn't taking notes. Our school-leaving newspaper said: "Jutta should become a professional knitter, because that's what she's best at."
If that isn't a prophecy... 😉
You can follow Jutta through her various social media platforms: